It's a wonder Heidi Klum gets any work done these days as she's awfully busy posing in a bikini all the time.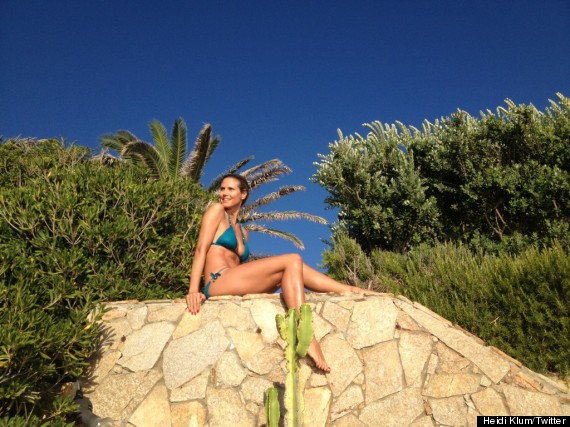 It seems every time we see the model of late she's on another holiday showing off the pictures on Twitter.
"Another beautiful day in Sardinia!" she tweeted alongside this snap of her casually chilling out on a rock.
Heidi had jetted to Sardinia to celebrate her father Gunther's birthday and also tweeted a snap of herself with her pops and hairdresser mother Erna.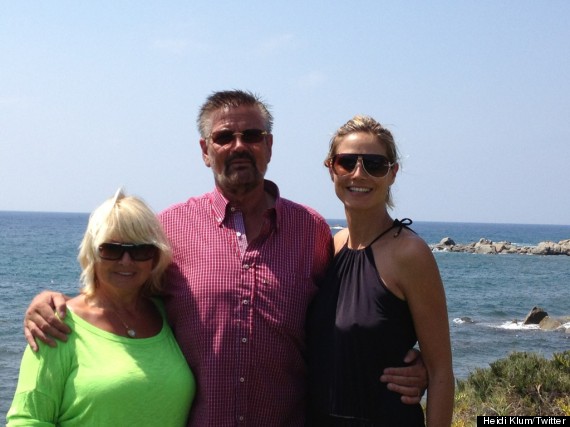 "Herzlichen Glueckwunsch Zum Geburtztag Papa," she wrote in her native German tounge (It means 'happy birthday Dad', in case you were wondering).
Earlier this year, following her split from husband Seal, her love of the sun helped her start the body surfing craze.
> ENTER OUR COMPETITION TO WIN A NOKIA LUMIA 610 WINDOWS PHONE
> IN PICS: BEACH BABES

Loading Slideshow
Gisele

Pic: Big Pictures

Kelly Rowland

Pic: X17

Halle Berry

Pic: Big Pictures

Vanessa Hudgens

Pic: WireImage

Alexandra Burke

Pic: Big Pictures

Beyonce

Pic: JPI

Geri Halliwell

Pic: Bauergriffin

Paris Hilton

Pic: X17

Eva Longoria

Pic: Big Pictures

Hedi Klum

Pic: Rex

Jennifer Aniston

Pic: Big Pictures

Kate Bosworth

Pic: Big Pictures

Michelle Heaton

Pic: Big Pictures

Miley Cyrus

Pic: Big Pictures

Reese Witherspoon

Pic: Big Pictures