Brad Pitt has dashed fans' hopes for his imminent marriage to Angelina Jolie, saying "No plans yet. Other than, we're gonna do it."
Media-watchers have been speculating for weeks that the pair are about to tie the knot on the land of their French chateau, but if that's to happen, the A-lister is keeping it well under wraps.
Pitt was at a special screening of his new crime thriller Killing Them Softly at London's Mayfair Hotel, where he revealed he is not too bothered about making films his children can watch now.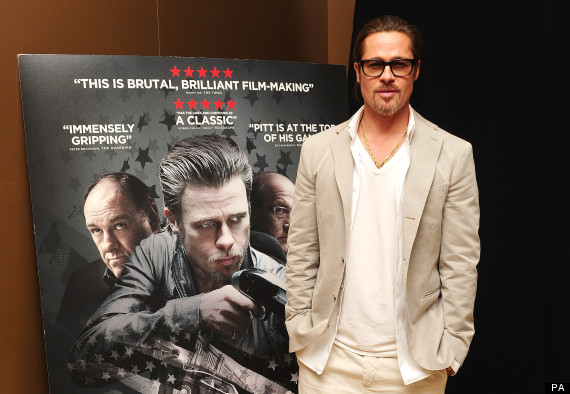 Brad Pitt was out in London for his new film, Killing Them Softly
Pitt, who has six children with partner Angelina Jolie, said: "It was kind of the reason for the zombie film I've done (World War Z) - my boys are going to like that one.
"But I'm actually more interested in the films that they're going to enjoy when they're adults."
The 48-year-old actor stars as hitman Jackie Cogan in Killing Me Softly, which also stars Richard Jenkins, James Gandolfini and Ray Liotta.
"Watching Jenkins, I felt like I was watching Peter Sellers, really, and I mean that. And then watching Gandolfini I felt like I was watching (Marlon) Brando," he said.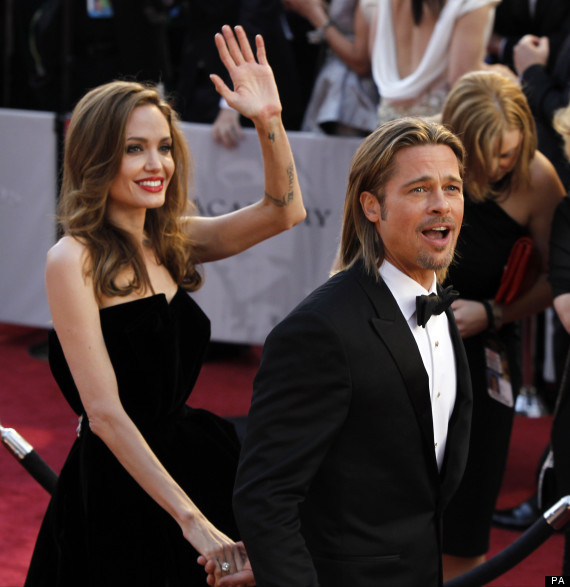 Marriage? No plans yet... apparently
"For an actor you have respect for other actors when they do something that is under the skin and unexpected and something I would have never expected. You really enjoy it, and this was one of those experiences."
The film, which also stars Bones' Scoot McNairy and Animal Kingdom's Ben Mendelsohn, was written and directed by Andrew Dominik.
Killing Them Softly opens in cinemas on Friday September 21. Watch the trailer below...