Consumer lobbyist group Which? has joined forces with Andrea Leadsom MP to call on banks to introduce portable account numbers.
Research conducted by Which? released on September 13, said six out of ten people (63%) supported the introduction of account numbers that followed the member, and three-quarters (76%) believe this would make switching accounts easier.
More than half of people (55%) surveyed have never switched their current account.
Which? and Leadsom argue having portable account number would make switching banks easier, as there would be no need to change existing direct debits and standing orders.
This is turn, Which? believes, would increase competition on the high street, forcing the banks to genuinely compete for customers and therefore incentivising better products and customer service.
Which? executive director Richard Lloyd commented: "One of the most important ways that consumers can influence the broken banking culture in this country is by voting with their feet and switching to another bank. Yet half of consumers have never changed current accounts.
"With consumer trust in banking at an all time low, we want to see big change in banking with banks for customers, not bankers. We urge the government to seriously look at introducing portable account numbers to make switching easier for consumers."
Andrea Leadsom MP and member of the Treasury Select Committee added the introduction of account numbers which followed the customer would bring down barriers preventing new banks from coming onto the market and would allow regulators to remove deposits from failing banks.
"The sooner bank customers can switch accounts like they change mobile phone providers, the better it will be for everyone," she concluded.
The Conservative MP for South Northamptonshire made her name over the summer by grilling former Barclays chief executive Bob Diamond during the Treasury Select Committee enquiry into Libor manipulation, asking effective questions using her knowledge from the 15 years she spent in finance before becoming an MP. Leadsom has already started her campaigning in the House of Commons, taking the opportunity on 11 September to ask the new financial secretary Greg Clark if he would look "with fresh eyes" at the possibility of account portability, which she described as "a game-changer for British banking".
In response, Clark said: "The Independent Commission on Banking has considered the matter, and has made some proposals for easier transfer between accounts. It has said that should be under review, but I shall be happy to meet my honourable friend, and I understand the case that she is making."
Which? wants the government or the regulator to conduct a full, independent assessment into the costs and benefits of introducing portable account numbers, with a view to introducing portable account numbers as the best way to increase switching.
But not everyone thinks its a necessary step; one banking source told the Huffington Post UK that the industry was already spending millions of pounds on developing an account switching hub which should deliver the certainty and efficiency customers need.
"The industry believes that should be allowed to bed in first before another massive expenditure is called for," they added.
Adrian Kamellard, chief executive of the Payments Council - the body which charged with developing the switching hub by September 2013 - said it should be given the chance to see if its hub works first.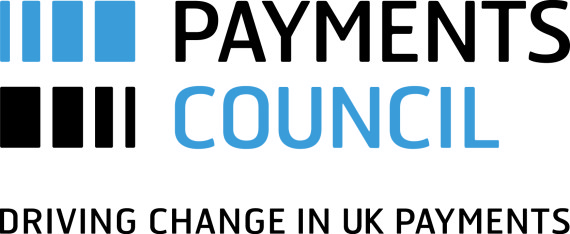 "If our new service does not deliver positive change, then that will be the time to consider what more can be done and whether account number portability might work instead," he said.
"As it stands the new service is cost-effective and will be quicker in delivering real improvement to customers while ensuring the integrity and reliability of our payment systems are maintained."
Kamellard also hinted that the government was unlikely to back the portable accounts idea, saying: "The government strongly supports our approach, and publicly stated recently in July that 'it is right to proceed with the plans currently in place'."
Further details on the television campaign to promote the switching hub will be released later this month.
"The Payments Council is confident that our new account switching service for customers, which will be launched next September, will deliver exactly what Which? is calling for; it will empower customers to switch accounts more
easily," Kamellard added.