Now, the official description for this photograph is:
"A clay tile shows 'Tom and Jerry', carved by Prince William, Duke of Cambridge, at Hospis Malaysia on Day 3 of Prince William, Duke of Cambridge and Catherine, Duchess of Cambridge's Diamond Jubilee Tour of South East Asia on September 13, 2012 in in Kuala Lumpur, Malaysia."
But unfortunately, we think it looks just like a...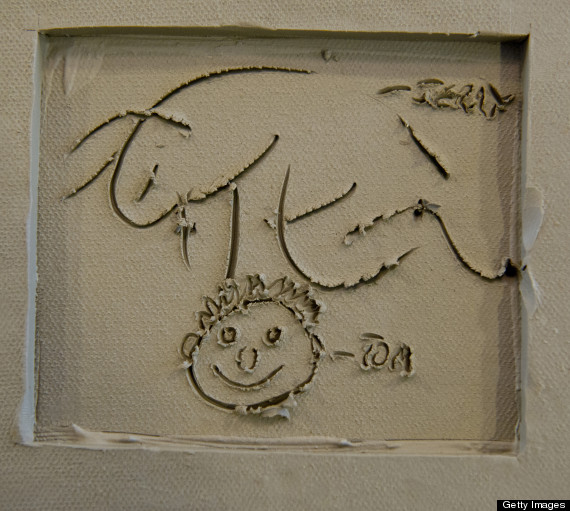 Oh dear. Still, you can't blame the poor chap - or his 'chap'. After telling the world that he wants two children with Kate, William has probably got certain things - or rather, one thing - on his mind. Bless!
Related on HuffPost:
Kate And William's First Year In (Silly) Photos
SUBSCRIBE AND FOLLOW
Get top stories and blog posts emailed to me each day. Newsletters may offer personalized content or advertisements.
Learn more