Scroll down for some of the best news, entertainment, culture and sports pictures from around the world, brought to you by The Huffington Post's Picture Editors Elliot Wagland, Matthew Tucker and Tahira Mirza:
03/10/2012 19:19 BST
ESCALATING FASHION Models walk the runway during the Louis Vuitton Spring/Summer 2013 show as part of Paris Fashion Week on October 3, 2012 in Paris, France. (Photo by Dominique Charriau/WireImage)
03/10/2012 19:14 BST
RED DWARF RETURNS Robert Llewellyn as Kryten, Craig Charles as Dave Lister and Chris Barrie as Arnold Rimmer attend a photocall for the return of Red Dwarf with a new six-part series 'Red Dwarf X' on October 3, 2012 in London
03/10/2012 17:34 BST
IN TWO MINDS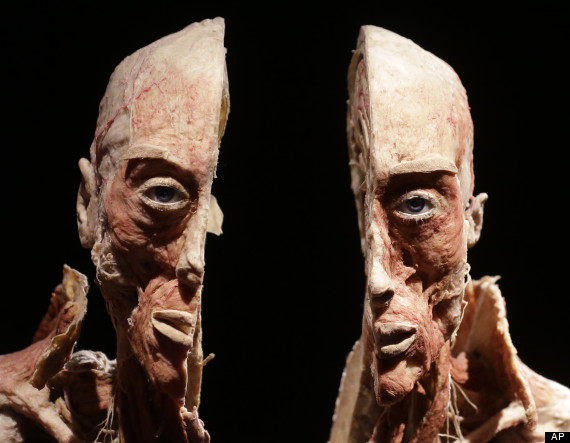 An anatomical specimen is displayed at the 'Body Worlds' exhibition in Milan, Italy, Wednesday, Oct. 3, 2012. Creator of the exhibition, German Professor Gunther von Hagens, uses a preservation technique called "plastination" on real human bodies with the intention to teach people about the human body, to achieve better health awareness. The traveling exhibition will remain in Milan from Oct. 3 until Feb. 17, 2013. (AP Photo/Luca Bruno)
03/10/2012 17:10 BST
UNDER HEAVY FIRE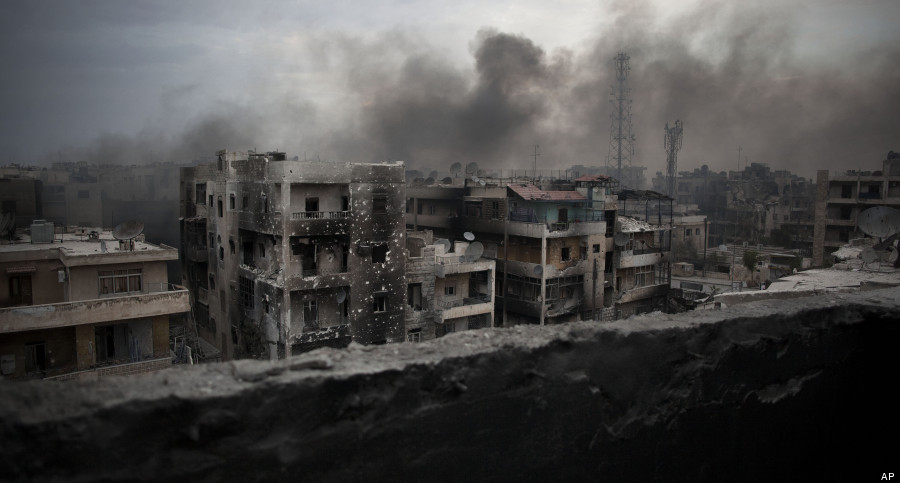 Smoke rises over Saif Al Dawla district in Aleppo, Syria. The U.N.'s deputy secretary-general says U.N. chief Ban Ki-moon made a strong appeal to Syria's foreign minister to stop using heavy weapons against civilians and reduce the violence that is killing 100 to 200 people every day.(AP Photo/ Manu Brabo)
03/10/2012 16:18 BST
SERENA THE DUGONG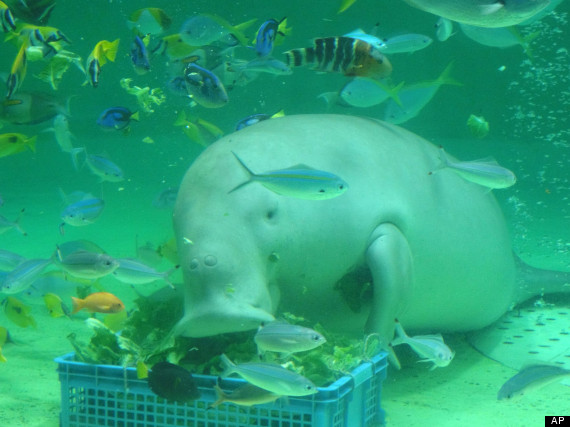 Serena, a dugong at the Toba Aquarium in Toba, Japan. Dugongs, a sea mammal related to the manatee, are rare in captivity.
03/10/2012 16:08 BST
OUT ON THE RANGE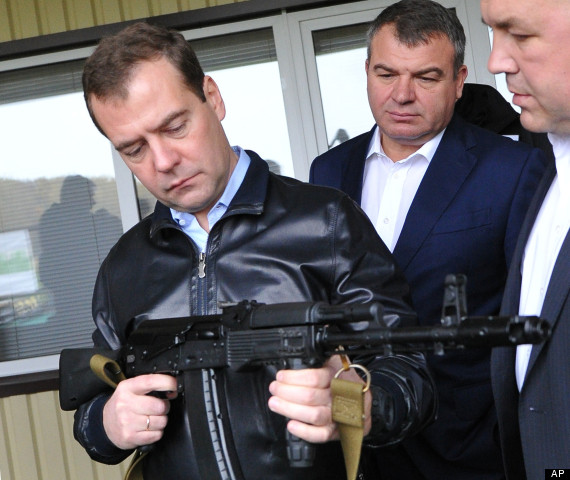 Russian Prime Minister Dmitry Medvedev, left, visits a factory, producing weapons components in Klimovsk outside Moscow on Wednesday, Oct. 3, 2012. Russian Defense Minister Anatoly Serdyukov stands at center. (AP Photo/RIA Novosti, Alexander Astafyev, Government Press Service)
03/10/2012 15:05 BST
LIGHTNING STRIKES Stormy thunderstorms during the night that caught Split and its surroundings, has hosted a memorable spectacle that lasted all night
03/10/2012 13:31 BST
ALEPPO BOMB EXPLOSION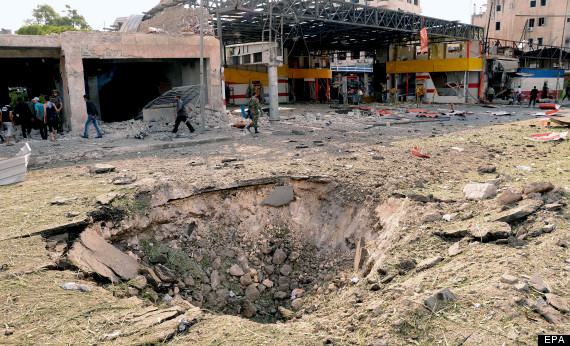 A crater caused by bomb explosion in Aleppo Syria 03 October 2012. At least 27 people have been killed and dozens wounded in the blasts that happened in the city Saadallah al-Jabari Square near a military officers club and a hotel
SUBSCRIBE TO & FOLLOW UK DAILY BRIEF