Never mind those rabid One Direction fans wanting a piece of their idols... it seems the UK's rodent population do too as Niall Horan found out last week when he was attacked by... a squirrel.
Yes, really.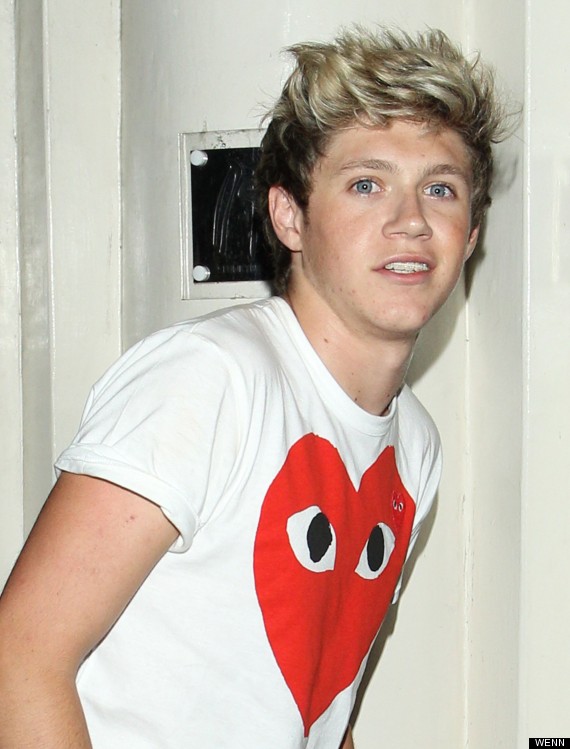 And so vicious was the attack by the raging rodent in London's Battersea Park that Niall was forced to undergo painful knee surgery as a result (we're not making this up, honest).
The 19-year-old boybander ended up on crutches after tearing the ligaments in his knee trying to escape the 8 inch tall grey squirrel, which commonly weigh less than a kilogram.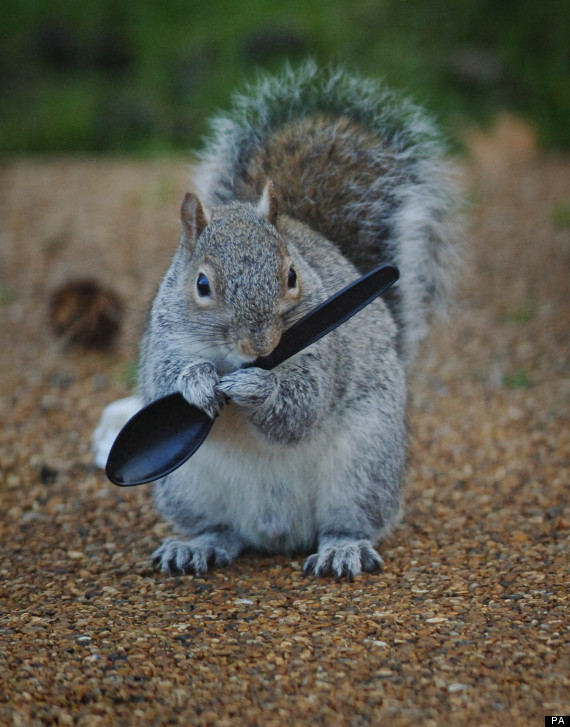 Armed and dangerous: A squirrel, yesterday.
Speaking on on Capital Radio's Sunday Breakfast Show, Horan said: "A squirrel attacked me. I got attacked by a squirrel in Battersea Park. They're dangerous. It's rare.
"I've torn most of the ligaments in my knee. So no football for me, it's early retirement now. I've got a floating knee-cap."
Niall has since recovered from his ordeal and is off the crutches.
Meanwhile, reports of a large group of angry looking hamsters gathering outside 1D HQ are yet to be confirmed. More news as we get it.
ENTER OUR COMPETITION TO WIN THE ULTIMATE AIRPORT LOUNGE EXPERIENCE
Niall isn't the first celeb to feel the wrath of a furry beast...
10 Stars Attacked By Animals
Perhaps the overly amorous shark that attacked Ryan Seacrest in 2008 was after his bulging wallet! The "American Idol" host, 37, was taking a dip in the Pacific Ocean near Mexico when he felt something swim by him. Seacrest -- who is dating dancer and actress Julianne Hough -- said, "He took a bite, and he left." Luckily it was only a nipper of a shark that nibbled Seacrest's toe and after a couple of painkillers, he recovered quickly.

Sharon Stone's ex husband Phil Bronstein, 61, got more than he bargained for when he was invited into the the Komodo Dragon enclosure at the Los Angeles Zoo in 2001. He was bitten on his bare foot by the animal after he was -- ironically -- told to take off his white shoes, which could have potentially excited the dragon. Bronstein was married to Stone from February 1998 until January 2004. They adopted a son, Roan, together but he is now remarried.

Morrissey was left with a fractured index finger after being attacked by a dog in 2011. Hardly any details were revealed about the incident, but the noted vegetarian did end up paying a visit to the hospital. Fortunately the 52-year-old English singer -- who sang with the Smiths -- wasn't badly injured.

Heartthrob Fabio attracted the unwanted attention of a feathered friend while riding a roller coaster at Busch Gardens in 1999. The bird hit him when the ride was plummeting down its first 210-foot drop, leaving him with a bloody nose and face. The former Italian model -- who graced the covers of hundreds of romance novels during the '80s and '90s -- suffered only a minor cut despite all the blood.

People are usually on the receiving end of Gordon Ramsay's bite but he got his comeuppance when a puffin in Iceland bit him on the nose. The foul, or should we suggest fowl, mouthed chef was hunting the bird for an episode of his show "The F Word," when his prey got revenge. The 45-year-old needed three stitches after the attack in 2008. The British celebrity chef -- who has been awarded 13 Michelin stars in total -- was initially too embarrassed to tell people what happened and instead said that one of his four children punched him.

New York Mayor Michael Bloomberg learned the hard way not to wake a groundhog from its slumber. Bloomberg, 70, tried to lure Chuck out of his wooden shelter during the annual Groundhog Day Ceremony at the Staten Island Zoo in 2009, when the angry animal bit him on his finger. Bloomberg hasn't had any other bad encounters with the furry fellow however, and just this year he successfully predicted an early spring with his help.

Paris Hilton was on the receiving end of a nasty attack by her pet kinkajou in 2006 when the exotic animal bit her leg. The 31-year-old told talk show host Jimmy Kimmel that Baby Luv went crazy one night, landing her in hospital. However, the animal lover refused to have it put down despite medics fearing it had rabies. Paris is famous for her many pampered pets including pooches, parrots and pigs.

Perhaps one of the most famous and horrific celebrity animal attacks happened to magician Roy Horn, 67, who was mauled by a tiger during one of his shows with Siegfried Fischbacher in Las Vegas in 2003. The German-American entertainer was in critical condition for weeks and suffered a stroke and partial paralysis. He has since regained some of his ability to walk and talk.

It wasn't Shakira's shaking hips that sparked an attack by a sea lion, but rather her BlackBerry. The 35-year-old believes the marine mammal mistook her shiny phone for a fish. The Colombian singer was in South Africa in February 2012, admiring the animals, when one jumped out of the water and roared. Shakira shared the story on her Facebook page and thanked her brother for coming to the rescue. Thankfully, she walked away with only a grazed hand after falling on the rocks in shock.

Women around the world are envious of Hollywood beauty Susan Sarandon, but it was a female dolphin that saw green when she attacked the star in the 1970s. The 65-year-old struck up a friendship with a male dolphin when visiting a lab in San Francisco, Calif. But when she took a swim with the marine mammal, its jealous mate took a chunk out of her wrist. Sarandon -- who was on the arm of Tim Robbins for 23 years -- was later told that the bite, which took months to heal, was a "warning nibble" and she would have been killed if Rosie the dolphin had committed to a plunge.