They could be any children, exploring.
But this six-year-old boy and his four-year-old sister are living through a nightmare.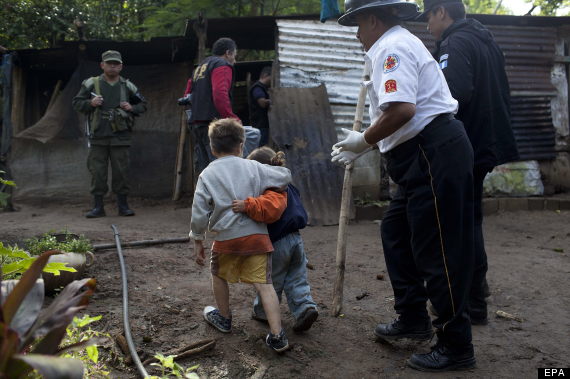 Carlos comforts his sister as the two return to the crime scene

The pair escaped a gunman who executed their parents and five other members of their family in Guatemala by hiding.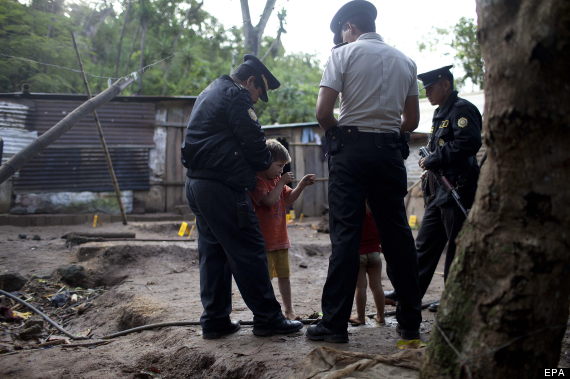 Carlos looks as though he is re-enacting the scene for the police

Now, after enduring the shooting the brave children Carlos Daniel Gonzalez and Izabel took officers back to the scene to show them what happened.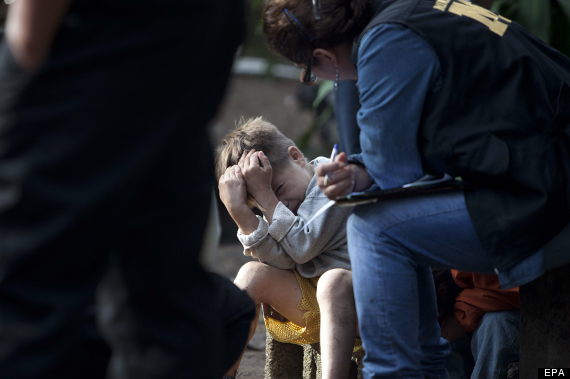 The six year old looks through his arms as he speaks to police

Carlos was pictured hiding grief behind his hands as he was interviewed by two police officers.
Seven members of their family were killed in the attack, including an eight-month-old baby and eight-year-old boy.

According to the US state department violent crime is a "serious concern" in the south American country due to the levels of poverty.