Rocked by few and mocked by many, "double denim" is the jeans trend that just won't go away.
Also known as a Canadian tuxedo, a double denim disaster can strike at any time; be it on the red carpet, on stage or even in the sanctity of your own home.
Whether manifesting as an unwitting fashion faux pas or a brave attempt at irony, there are not many who can carry this look off.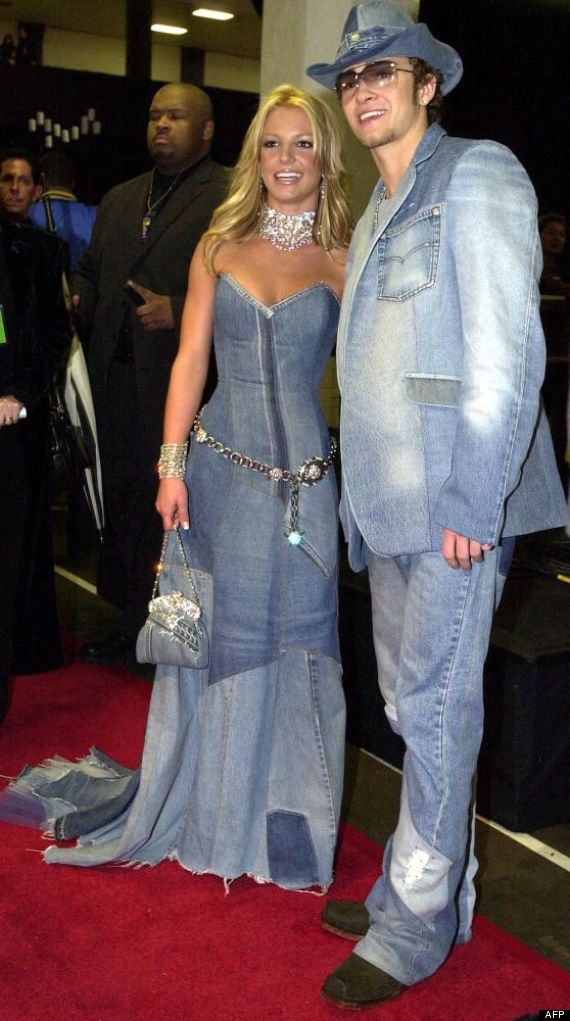 Britney Spears and Justin Timberlake literally dripping in denim
Girl band B*Witched tried their best, performing their hit single C'est la Vie dressed almost entirely in the blue fabric.
The success of this bold experiment is debatable, with the band remaining better-known for their matching jeans and jackets then their music.
Justin Timberlake and Britney Spears may have broken up years ago, but they continue to be haunted by pictures of them in matching denim outfits at the 2001 American Music Awards.
Timberlake still smarts at the spectacle, telling Playboy: "I'd probably pay good money to get some of those pictures off the internet."
Send us your double denim disaster pictures to ukpicturedesk@huffingtonpost.com and we'll add them to our gallery.


B*Witched perform 'C'est la vie' dressed entirely in denim

SUBSCRIBE AND FOLLOW
Get top stories and blog posts emailed to me each day. Newsletters may offer personalized content or advertisements.
Learn more