12/10/2012 17:24 BST
LET'S GET FIT TOGETHER Elderly People Fitness Ball Excercise Performance was held on Friday October 12, 2012 in Qingdao, Shandong, China
12/10/2012 17:22 BST
ABU DHABI FILM FESTIVAL 2012 A general view of the atmosphere at the Emirates Palace Hotel during Abu Dhabi Film Festival 2012 at Emirates Palace on October 12, 2012 in Abu Dhabi, United Arab Emirates
12/10/2012 17:12 BST
EGYPT PROTESTS Opponents of the Muslim Brotherhood and President Mohamed Morsi throw Molotov cocktails towards government supporters during clashes in Tahrir square in Cairo on October 12, 2012, in the worst violence over Egypt's new Islamist leader, a day after he crossed swords with the judiciary. The health ministry said at least 12 people were wounded as protesters showered each other with stones, after Morsi supporters tore down a podium from which anti-Brotherhood chants were being orchestrated
12/10/2012 16:40 BST
WASHED AWAY Workers inspect the damage caused by localized flooding in Dura Den, Scotland. Many parts of Scotland have been affected by wide spread flooding causing disruption to road and rail travel
12/10/2012 16:11 BST
JUST LIKE ANY OTHER FAMILY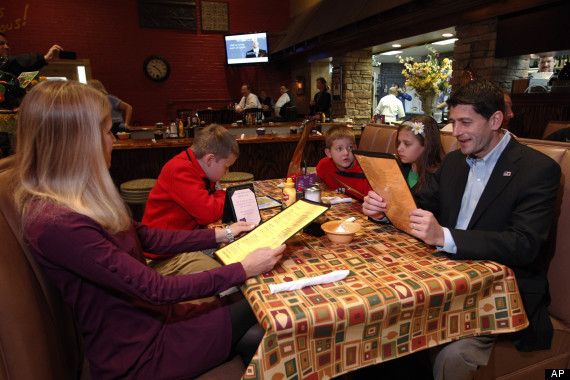 Republican vice presidential candidate, Rep. Paul Ryan, his wife Janna, and children Charlie, sitting next to Janna, Sam, and Liza look over the menu before ordering breakfast at Josie's restaurant, Friday, Oct. 12, 2012, in Lexington.
12/10/2012 16:03 BST
WEEKLY PROTEST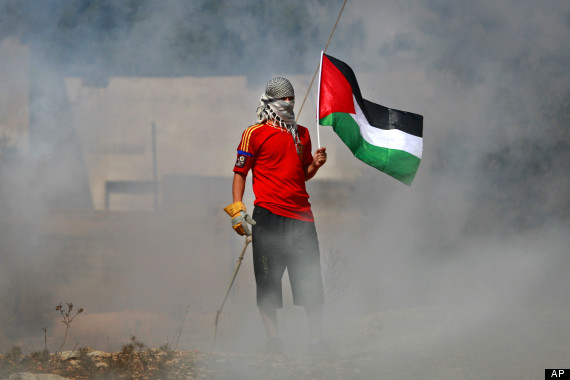 A masked Palestinian protester stands in a cloud of tear gas during a weekly protest against the expansion of the nearby Jewish settlement of Halamish, in the West Bank village of Nabi Saleh, near Ramallah, Friday, Oct 12, 2012.
12/10/2012 16:01 BST
HEAD OVER HEELS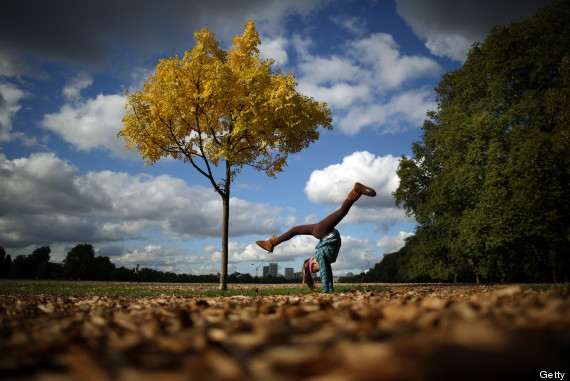 A tourist does a handstand under a yellowing tree in Hyde Park on October 12, 2012 in London, England. Autumnal colours are beginning to show in parts of the United Kingdom.
12/10/2012 15:49 BST
LITERALLY PASSING OUT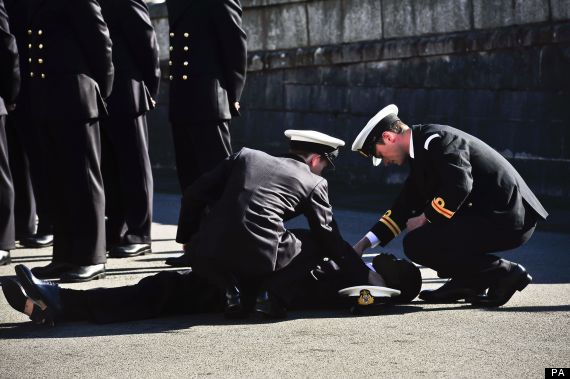 Naval officers attend to another officer who collapsed during a passing out parade at the Britannia Royal Naval College in Dartmouth where Prime Minister David Cameron took the salute.
12/10/2012 15:31 BST
COW GIRL ANN WOWS THE CROWDS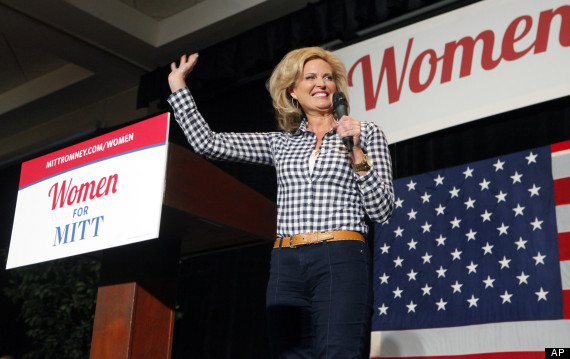 Ann Romney waves to a crowd of supporters at the Pinnacle Center in Hudsonville, Mich. on Friday, Oct. 12, 2012.
12/10/2012 15:25 BST
THE DR WHO EXPERIENCE Actor Matt Smith, the current Dr Who, makes his first visit to The Doctor Who Experience in Cardiff Bay and unveils a new exhibit of monsters and props from series 7
SUBSCRIBE AND FOLLOW
Get top stories and blog posts emailed to me each day. Newsletters may offer personalized content or advertisements.
Learn more