A couple have filed a lawsuit claiming doctors decapitated their baby during birth and then tried to conceal the tragedy by placing the body and severed head back in the birth canal.
The couple filed a 10-count complaint in St Louis County Circuit Court last month, claiming doctors Gilbert Webb and Susan Moore horrifically botched the birth, leading to their son's death.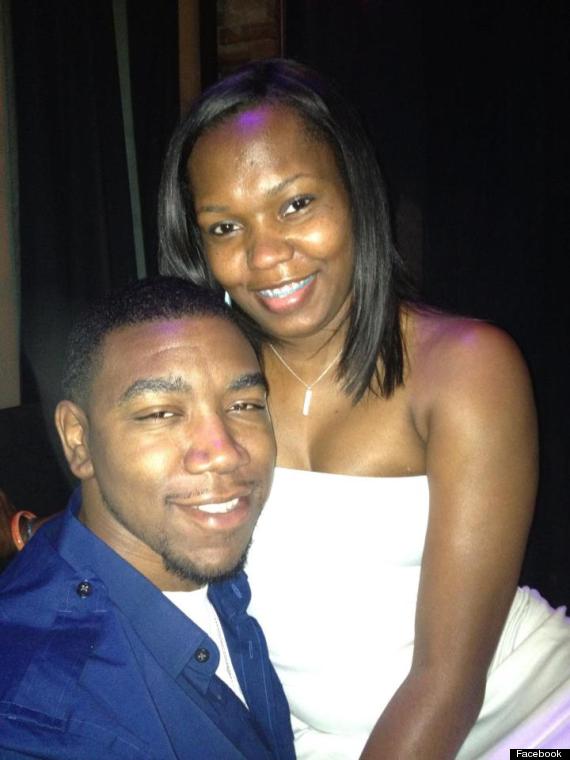 Arteisha Betts and Travis Ammonette say their son was beheaded during birth
The couple claim they had been advised by Moore that the child would have to be delivered by caesarean section because his abdomen was to large for a vaginal delivery.
But when Betts went into labour 28 weeks into her pregnancy she claims Webb "would only agree to deliver her baby by way of attempted trial of vaginal delivery", the complaint states.
"Betts consented to a trial of vaginal delivery under duress and protest," it continues.
SEE ALSO:
It adds: "The complainant states that Webb 'pushed decedent's head and body back into plaintiff Arteisha Betts' birth canal,' and called for an emergency C-section. In a process that the complaint says began before Betts received anesthsia, Webb is said to have 'surgically and completely removed' the baby's head from his neck and torso.
"According to the complaint, Webb 'intentionally concealed' the baby's neck wounds afterward before the baby was presented to the plaintiffs. The complaint does not indicate how the injuries were concealed."
The couple are seeking unspecificed compensation to cover pregnancy and funeral expenses, personal injury, and wrongful death damages.
The hospital where the birth took place is not listed as a defendant. Lawyers for Webb and Moore declined to comment when contacted by Florissant Patch.
SUBSCRIBE TO & FOLLOW UK DAILY BRIEF