25/10/2012 16:37 BST
CAUGHT IN THE 'QUACK'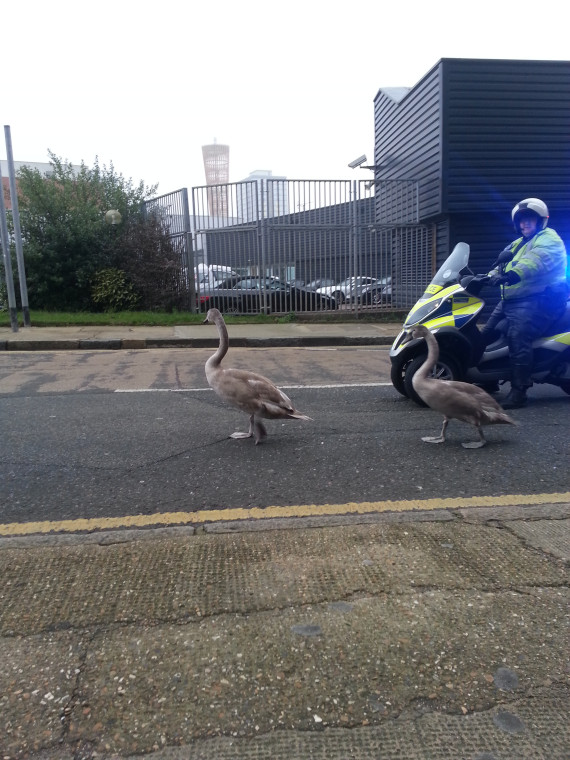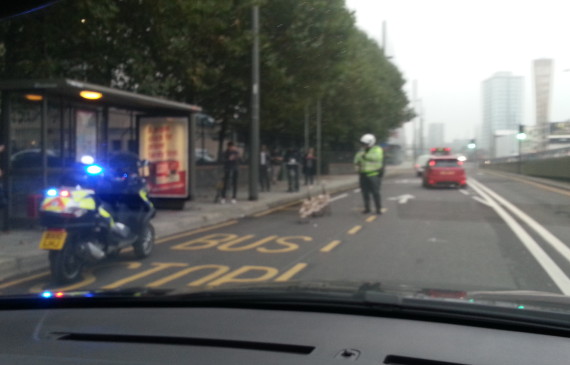 A pair of geese cause a traffic jam on the A12 as they are caught by a officer on Stratford High St and get escorted back to the canal near the Olympic site
25/10/2012 16:00 BST
HELLO WORLD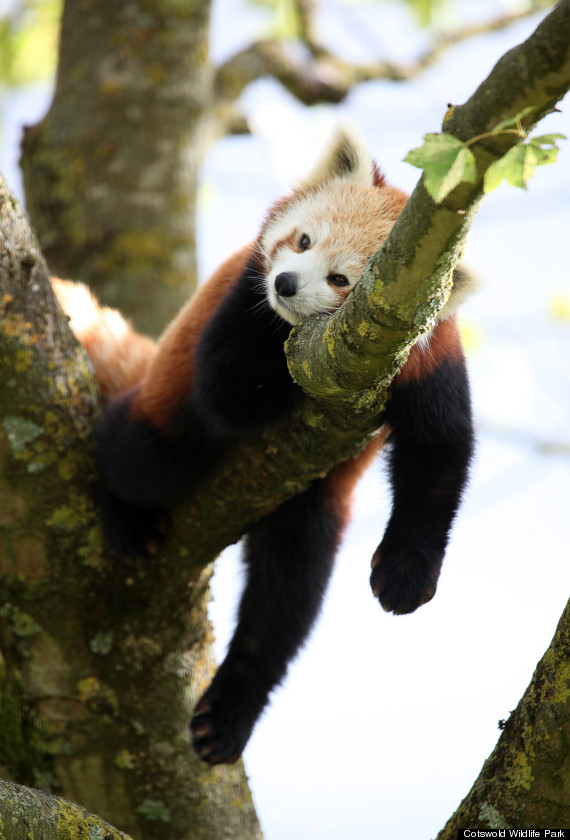 Rare Red Panda Cubs finally make an appearance..After a long wait, the striking red panda cubs have left their nest box and are now busy exploring their new home at Cotswold Wildlife Park in Oxford. They are the first cubs to be born at the Park in ten years, so keepers and visitors are delighted with the new arrivals. The birth came as quite a surprise to keepers, who didn't even know Scarlet was pregnant. Red Pandas has been classified as the 19th most globally threatened species, so these births are of great significance to the collection
25/10/2012 15:49 BST
HEAD TO HEAD CHALLENGE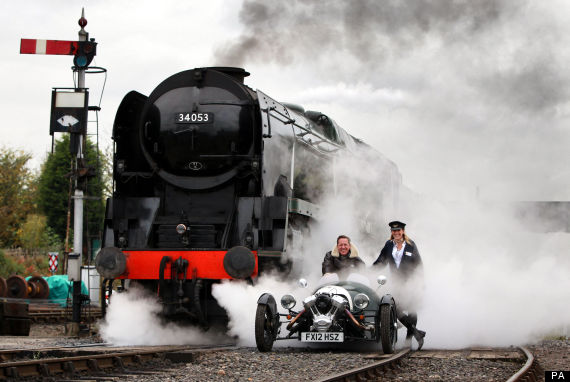 Sports presenter Vicky Gomersall and Coronation Street actor Tony Hurst prepare their transports at Kidderminster today for tomorrow's 'Head to Head Challenge' in aid of 'Children in Need'.
25/10/2012 15:01 BST
DARK ARTS WEEK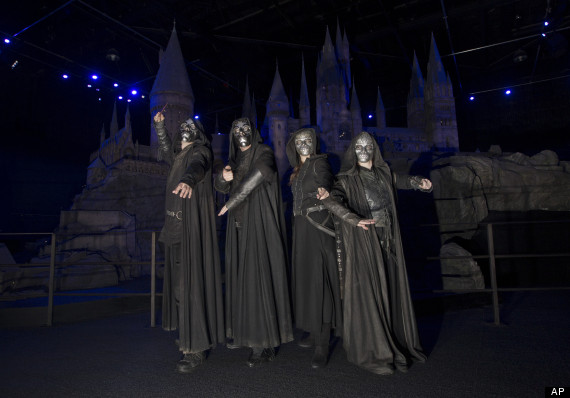 Warner Bros. employees dressed as Death Eaters pose for photographers at the Harry Potter Studios in Leavesden, England, Thursday, Oct. 25, 2012, to mark the launch of 'Dark Arts Week', where visitors can learn about how the Dark Arts were used in the film.
25/10/2012 14:56 BST
THE LION KING ARRIVES IN DUBLIN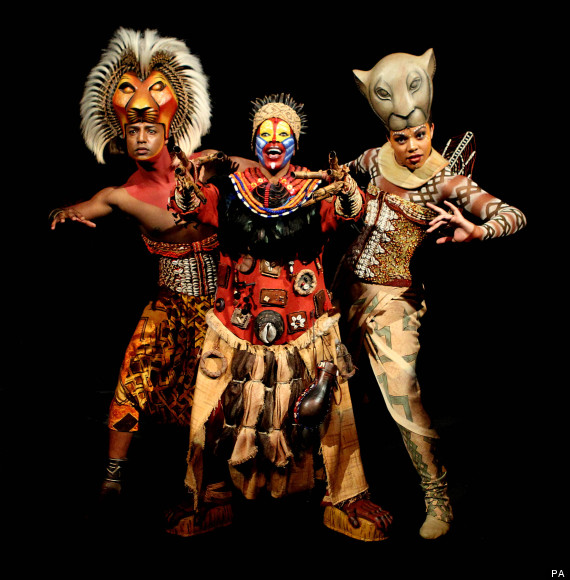 Melina M'Poy (Nala) Gugwana Dlamini (Rafiki) and Johnathan Andrew Hume as (Simba) pictured at the launch of The Lion King musical at the Project arts centre in Dublin.
25/10/2012 14:17 BST
IS THIS A NEW CHARACTER YOU'RE IMPERSONATING?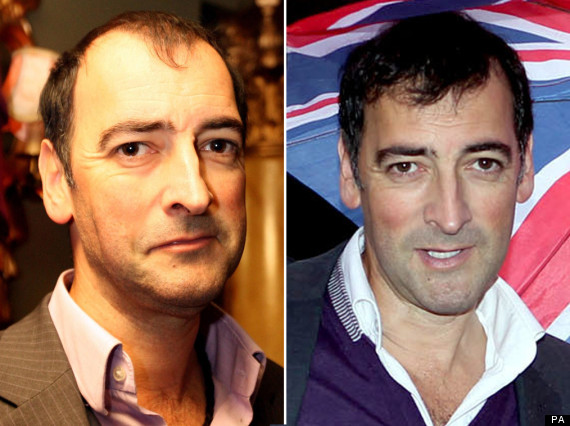 Alistair McGowan appears at a photo call with a completely new head of hair. (Left) Alistair McGowan at the What's on Stage 2010 theatre nominations at Cafe de Paris in 2010 and (right) Alistair McGowan at the photo call for the 10th anniversary concert of the musical Our House, October 2012
25/10/2012 13:55 BST
I CAN'T WATCH Bethany Wiles, 3, covers her face and is held by her mother Rae Wiles after giving flowers to Queen Elizabeth II at the opening of the recently re-built Jubilee Gardens in London, The open space on London's Southbank, in the shadow of the London Eye, has undergone a £5 million transformation with flowerbeds planted, new grass laid and granite paths completed
25/10/2012 13:20 BST
AUTUMN IN FULL BLOOM Stags and deers are seen in the grounds of Raby Castle in Darlington, Co Durham, during rutting season.
25/10/2012 12:49 BST
I THINK I'VE GOT MYSELF INTO ABIT OF A PICKLE HERE Otari the South American Fur Seal plays with a carved pumpkin at Bristol Zoo
25/10/2012 12:32 BST
SEXY VAMPIRES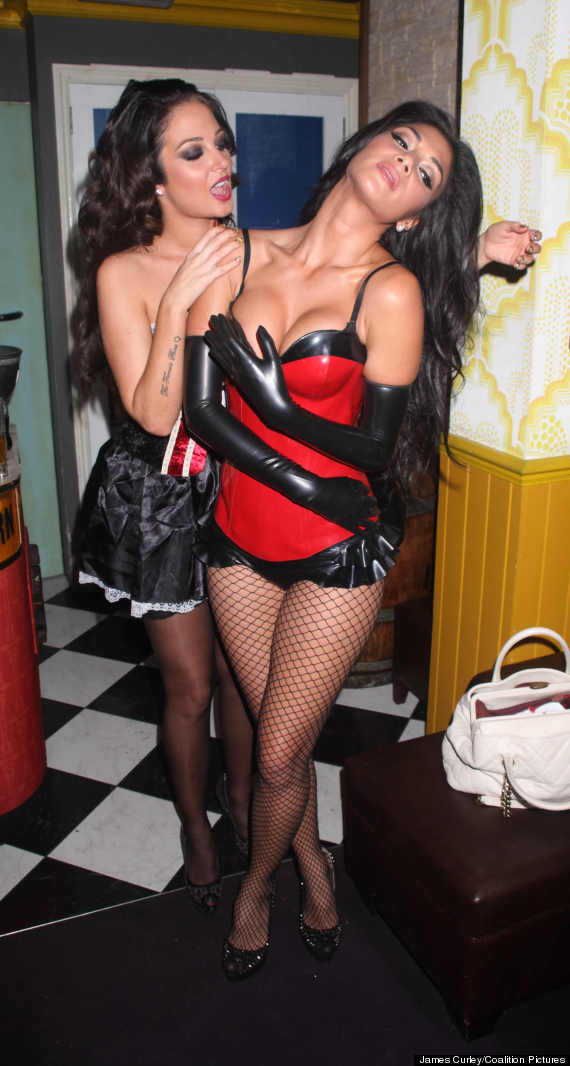 Nicole Scherzinger and Tulisa attend the birthday party of X-Factor contestant Rylan Clark
SUBSCRIBE TO & FOLLOW UK DAILY BRIEF