Huffington Post Picture Desk Live: Scroll down for the best news, entertainment, culture and sports pictures of the day, brought to you by The Huffington Post's Picture Editors Elliot Wagland, Matthew Tucker and Tahira Mirza.
Follow us on Twitter for links to top pics featured on The Huffington Post.
26/10/2012 19:54 BST
Ridiculously Photogenic Homeless Guy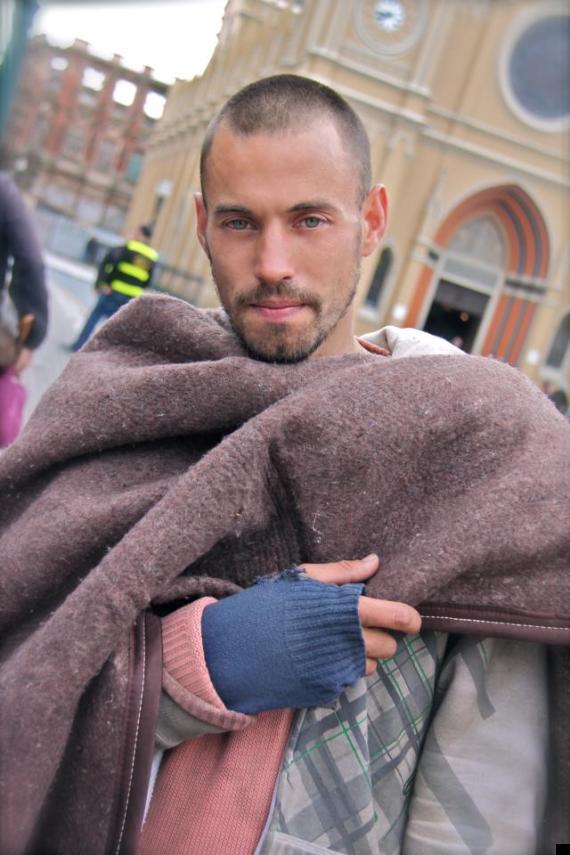 His name is Rafael Nunes, but the Internet knows him as the "Ridiculously Photogenic Homeless Guy" and now he has officially gone viral.
26/10/2012 18:13 BST
Distorted Colliding Galaxies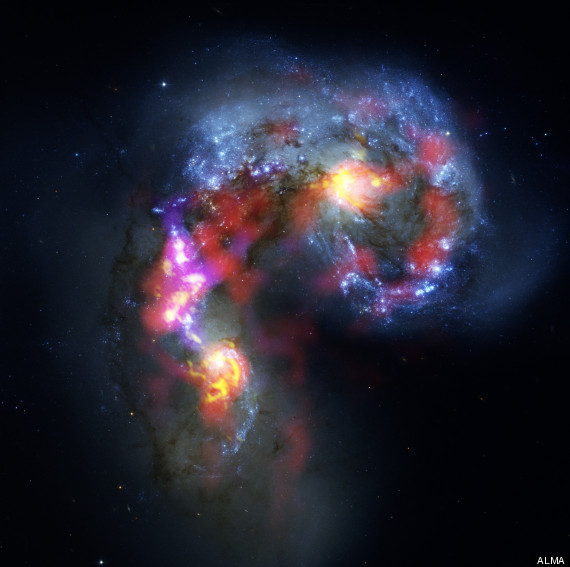 Antennae composite of ALMA and Hubble telescopes. Antennae Galaxies are a pair of distorted colliding spiral galaxies about 70 million light-years away, in the constellation of Corvus (The Crow). This view combines ALMA observations, made in two different wavelength ranges during the observatory's early testing phase, with visible-light observations from the NASA/ESA Hubble Space Telescope. ALMA will become the largest and most sensitive radio telescope on the planet when it's completed in March
26/10/2012 18:12 BST
The Queen Visits Romford Queen Elizabeth II meets students during a visit to Drapers' Academy in Harold Hill, near Romford, Essex
26/10/2012 17:58 BST
Eid In Nigeria A man carries a ram to a buyer at Kara cattle market in the Ogun State of Nigeria, on October 26, 2012. Muslim faithfuls gathered worldwide to celebrate Eid-el-Kabir, an annual Islamic festival marked with the slaughtering of rams
26/10/2012 17:48 BST
Gareth Thursby Funeral The coffin of Sergeant Gareth Thursby is carried out of church after his funeral service at Holy Trinity Church, Skipton.
26/10/2012 17:20 BST
Let's Freestyle A freestyle skier goes over a ski jump in front of Battersea Power Station during a freestyle skiing event in Londo
26/10/2012 17:06 BST
Canadian Embassy Evacuated Washington Metropolitan Police officers and emergency personnel, gather in front of the Canadian Embassy in Washington. The Canadian Embassy was evacuated because of suspicious package
26/10/2012 16:57 BST
Muslim Feast Of Eid Al-Adha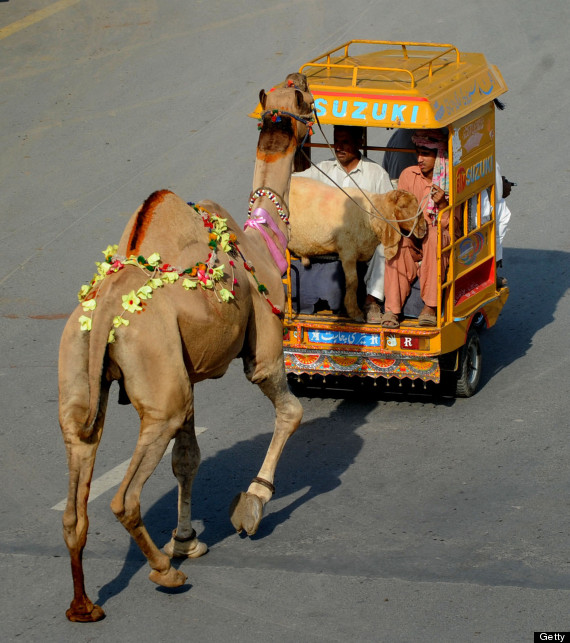 Pakistani Muslims carry a camel and a sheep as they travel on a three wheeler rickshaw in Lahore on October 26, 2012 ahead of the Muslim feast of Eid al-Adha.
26/10/2012 16:07 BST
Silvio Berlusconi Sentenced To Four Years In Prison Over Mediaset Tax Evasion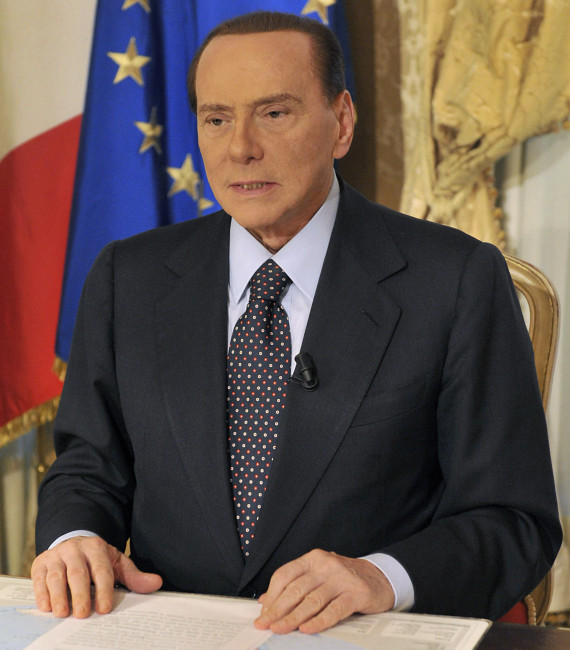 In this photo released by the Berlusconi press office Thursday, Oct. 25, 2012, former Italian premier Silvio Berlusconi tapes a video message where he announces he will not run for a fourth term as premier in spring elections.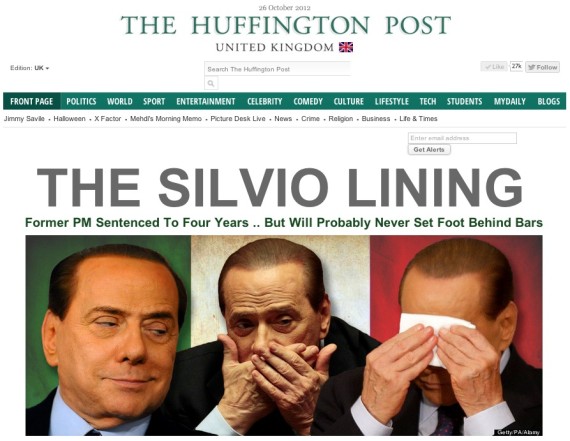 Former Italian prime minister Silvio Berlusconi has been sentenced to four years in jail and barred from holding political office for three years after being convicted of tax evasion. Berlusconi, 76, and his co-defendants were accused of buying the rights to broadcast American films and falsely declaring the payments to lower the amount of tax their Meadiaset TV firm had to pay.
26/10/2012 15:46 BST
Brazilian Accused of Sweeney Todd Style Murders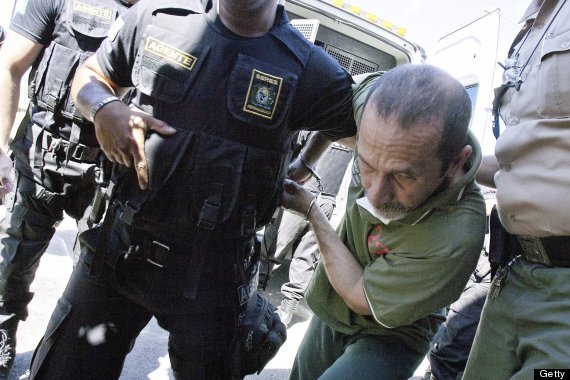 Jorge Negromonte walks before a judgement session for the murder and quartering of women for consumption in Olinda, Brazil.
SUBSCRIBE TO & FOLLOW UK DAILY BRIEF