Tulisa showed her sense of humour on Sunday's 'X Factor' by wearing a nicotine patch on her arm.
Making light of Gary Barlow's "fag-ash breath" insult on Saturday's show, the judge proved she wasn't taking herself too seriously.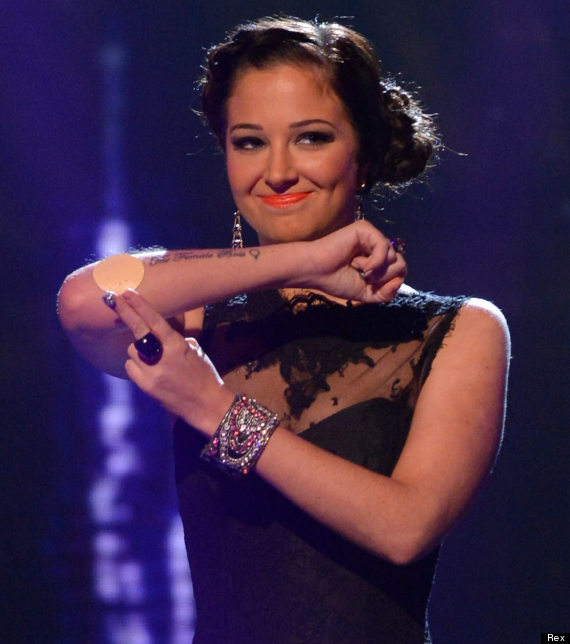 Tulisa shows off her nicotine patch
Gary apologised for the remark he made on Sunday's ITV1 programme as show insiders revealed the pair spent time alone in a dressing room discussing their spat after filming finished. Sunday night's show saw a performance from Robbie Williams
Gary made the comment after Tulisa criticised the song choice of his act Christopher Maloney.
The Take That singer blurted out: "Tulisa, I don't know what's offended me more: what you said or the fag-ash breath."
Moments later Tulisa interrupted host Dermot O'Leary and said: "Just a note for Gary: lay off the red wine because I can really smell that as well."
Offering an apology on ITV2's 'The Xtra Factor', Gary said: "Can I apologise to Tulisa; I mean it. You have the freedom to be as personal as you like to me for the rest of the series. Insult me."
SUBSCRIBE TO & FOLLOW UK ENTERTAINMENT