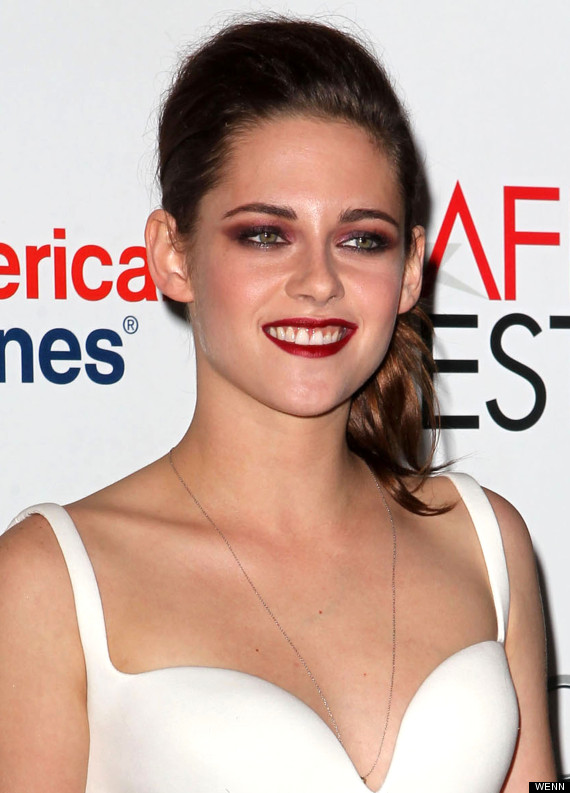 Yep, the 'Twilight' star gave us all a flash of her rarely seen pearly whites as she attended a screening of her new film 'On The Road' in LA last night.
It seems her recent reunion with Robert Pattinson has made her so happy, she can't even pretend to pull her usual moody teen look.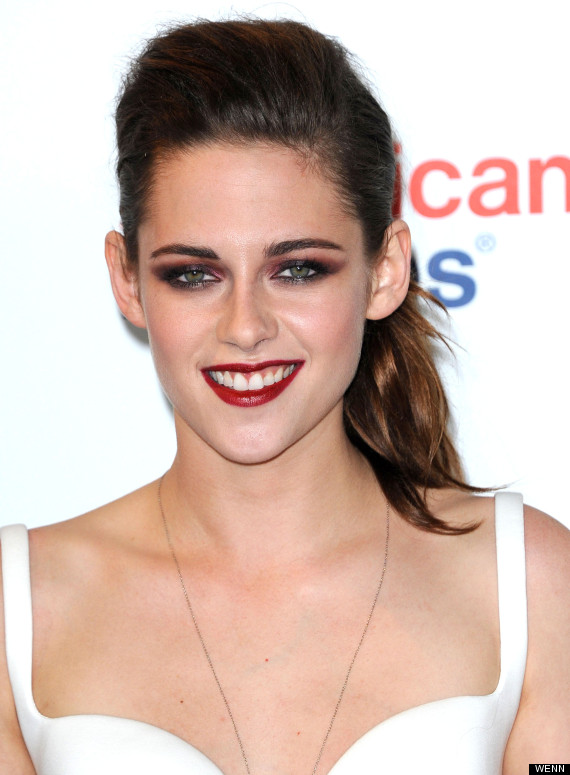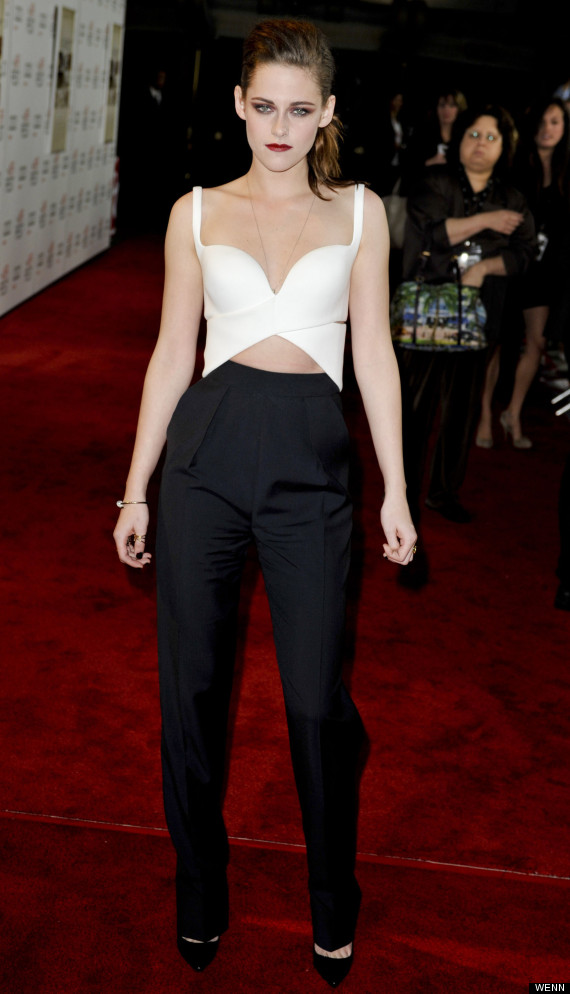 And with her deep crimson lips and smoky red eyes, she looked just like her 'Twilight' character Bella.
Fans of the saga are getting excited about the release of the final film, 'Breaking Dawn: Part Two', which is released later this month.
Kristen recently revealed that playing a young mother in the series wasn't something she had difficulty relating to as she was 'born' to play that part.
"It was one thing about the story, [playing a young mother], that was never difficult for me to grasp or relate to," Kristen told US TV show WOIO.
"Everyone thinks that it's so peculiar to play such a young mother. It's really not. I think you're either born with that or you're not.
"That was one thing that both me and ['Twilight creator] Stephenie were so protective about. It was a fun thing to play."
So could we soon be hearing the real life pitter patter of tiny 'Twilight' feet?
'Breaking Dawn Part 2' Photos
SUBSCRIBE TO & FOLLOW UK DAILY BRIEF