Tulisa has sparked rumours she's rekindled her relationship with her ex-boyfriend and N-Dubz bandmate Fazer after the pair were spotted leaving an awards bash together.
The former couple were snapped together at London's Grosvenor Hotel where they had attended the Music Industry Trust Awards gala dinner held in honour of Tulisa's fellow 'X Factor' judge Gary Barlow.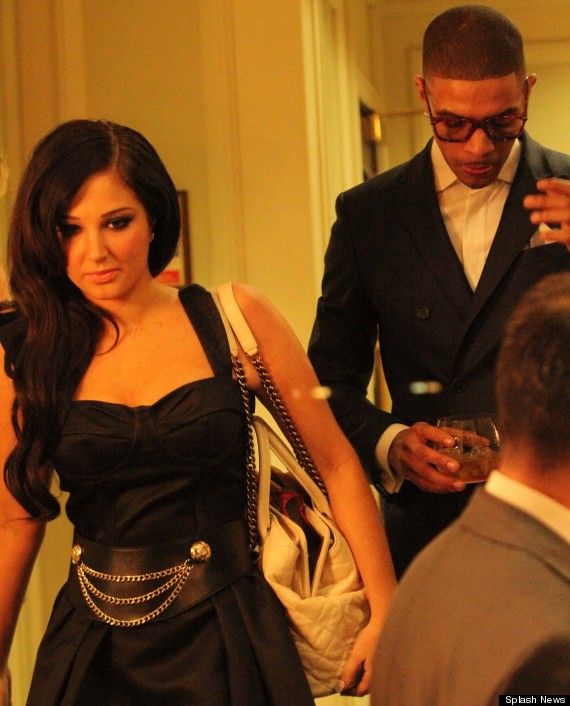 Tulisa and Fazer leave the bash at London's Grosvenor Hotel
Tulisa - who glammed it up in a black satin dress - has admitted she ended her two year relationship with Fazer in February this year after her jealousy turned her into a 'ghetto Miss Marple'.
Writing in her autobiography 'Honest: My Story So Far', she said: "There has to be a point when self-respect takes over, and this was it."
So has Tulisa had a change of heart? If she has then actor Jody Latham of 'Shameless' fame might have something to say about it after he was linked to the 'X Factor' judge after appearing in her latest music video for 'Sight Of You'.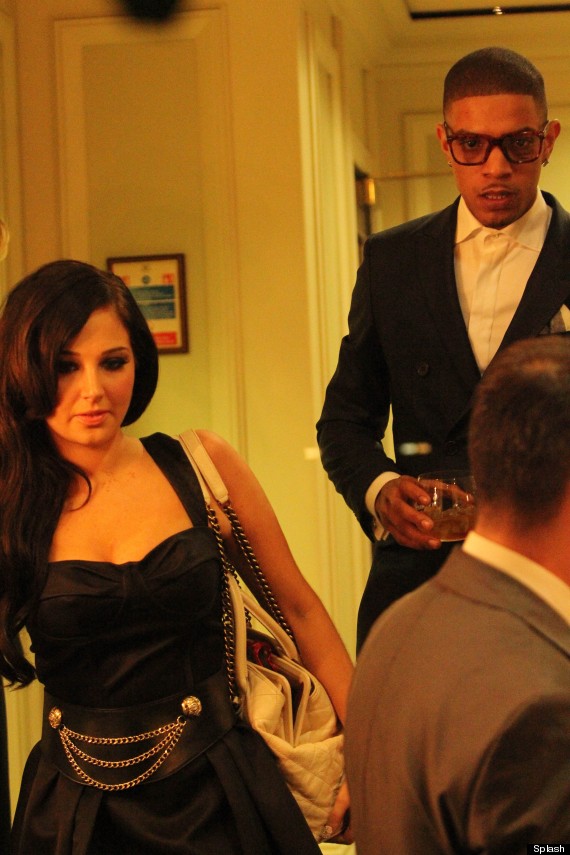 An insider told the Sunday People: "Tulisa has not had much luck with boyfriends of late but she has really fallen for Jody.
''She didn't really know him before he was booked for her music video but because they had to get intimate in a number of scenes, they realised they quite like each other.
''Things have moved quite fast and Tulisa is already calling Jody her man."
BECOME AN 'X FACTOR' STAR WITH THE CHANCE TO WIN A RECORDING STUDIO SESSION
HUFFPOST UK CELEB ON FACEBOOK | FOLLOW US ON TWITTER
> IN PICS: TULISA'S TERRIBLE TRENDS
Tulisa love, you appear to have made a dress out of the contents of our Nana's 'special occasion' wrapping paper drawer.

Tulisa shows off the latest hair trend... for drag queens.

Believe it or not, this isn't one of the cast members of the film 'Kidulthood'.

Where Tulisa's from this is considered tres chic, innit.

Words actually fail us.

Tulisa once proudly proclaimed she bought her clothes from "Matalan, brrrrap!". Yep, we can tell.

If Jane Norman was still open, we reckon they would've snapped Tulisa up to be the face of the brand.

No, Tulisa hasn't been tarred and feathered, she actually chose to wear this.

Looks like Tulisa got carried away playing around in Katie Price's dressing up box.

Even X Factor judges are prone to a spot of the dreaded camel toe.

We didn't realise Tulisa was in 'Two Pints of Lager and a Packet of Crisps'.

Tulisa, Vicky Pollard's been on the phone and she's asked for her look back.

All she needs is a couple of parrots hanging from those earrings and this outfit would be complete. Completely awful.

The Croydon facelift look is still a favourite of Tulisa's, despite leaving dreadful clothes like this behind.

You should look ashamed, love.

Someone should really tell her it's dark outside so she can lose the diamante encrusted sunglasses.

Taking tan advice from the cast of 'TOWIE' is never a good idea.

Thank goodness she has a stylist these days. Now at least she has someone to blame for get-ups like this.