The 19-year-old daughter of Jon Bon Jovi has been arrested and is in hospital after allegedly overdosing on heroin at her New York college.
Police and and emergency services were called to £35,000-a-year Hamilton College at 2am yesterday after Stephanie Rose Bongiovi was said to be 'unresponsive' after the apparent overdose in her dormitory.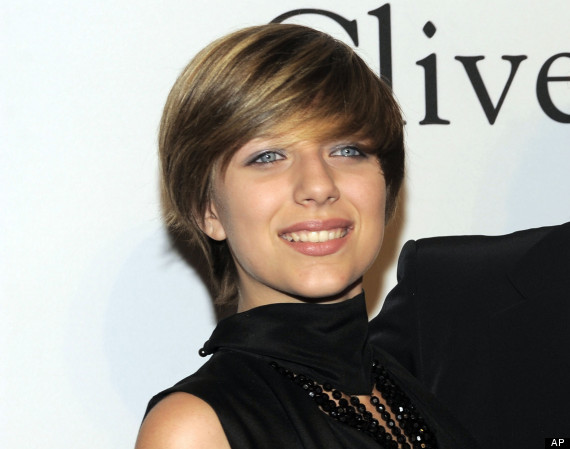 Stephanie Rose Bongiovi
After discovering a 'small quantity' of heroin, marijuana and drug paraphernalia during a search of her room, police arrested her and 21-year-old male student, Ian S. Grant.
A spokesman for the Kirkland Police told Hollyscoop.com: "She was charged with criminal possession of a controlled substance in the seventh degree, criminal possession of marijuana in the fourth degree, criminally using drug paraphernalia - all class A misdemeanours - and unlawful possession of marijuana."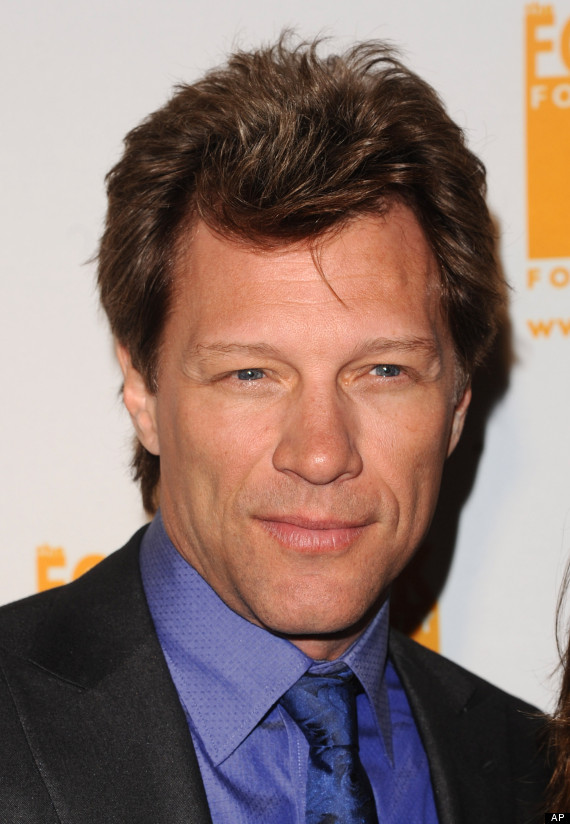 Jon Bon Jovi
The two students were subsequently released and Stephanie Rose, the eldest of Bon Jovi's four children with his wife Dorothea, has been ordered to appear in court at a later date.
A rep for Bon Jovi has declined to comment.
HUFFPOST UK CELEB ON FACEBOOK | FOLLOW US ON TWITTER
> IN PICS: CELEBRITY SIBLINGS
Peter Andre's big sister Debbie is unmistakably related to the Mysterious Girl singer - as you can see. In fact, we're starting to wonder whether a curly perm might look quite cute on Pete.

Forget R-Patz, I't all about L-Patz and V-Patz for us now we've seen Twilight star Rob's two older sisters. Lizzy is a singer/songwriter but we're not sure what Vicky does - apart from looking hot at premieres of course!

If you think Keira Knightley looks tall, thin and posh - wait until you see her big bro Caleb! But don't get too excited ladies, he married his fiancé Kerry Nixon earlier this year so he's off the market.

Lindsay Lohan's mum, dad and little sister are always joining her in the soap opera that her life has become - but we're surprised we haven't seen more of young Michael Jr here.

We didn't really need to include big sis Emma in the picture did we? They look so much alike that we're actually slightly disturbed by the sight of them. He's been following Em into the world of modelling, so it's unlikely we've seen the last of him.

He may have won a generation of women's hearts as Mr Darcy, but Colin Firth might not even be the best-looking bloke in his own family. We reckon he's got some pretty stiff competition in the shape of his little brother Jon - who has a successful acting career in his own right.

X Factor and I'm A Celeb star Stacey might have seemed like one of a kind, but that was until we all met her equally charming sister Jemma. The pair are often seen out and about together on the showbiz circuit.

Little sister Frankie is regularly spotted accompanying her Girls Aloud star sister Nicola at showbiz events. Do you reckon that's her natural hair colour then?

It must be compulsory to be a celebrity if you're part of the Cyrus family - and Miley's half-sister Brandi has certainly been giving it her best shot. She's had a go at acting and singing - but still has a fair way to go to match Miley's profile.

Having Nicole Kidman as an older sister must be a bit of a mixed blessing, but at least Antonia has managed to forge a career in the public eye herself in their native Australia. She is a successful journalist and TV presenter - and is pretty easy on the eye to boot.

OK, so he's not quite up there with older brother Brad in the looks department - but we bet plenty of fans would happily take off their glasses and pretend. Refreshingly for a celeb sibling, Doug didn't try to make the big-time himself - but stayed at home and took over the family business.

This is a bit of an old picture, but it's the only one we could find of publicity-shy Aimee - the big sister to Kelly and Jack who refused to appear in The Osbournes. Strange behaviour for somebody whose occupation is listed on Wikipedia as "singer, actress and columnist" - but we have to say we respect her for it.

Lily Allen's older half-sister Sarah was not on speaking terms with the pop star for ages, but they've since made it up. They have opened a clothing boutique together - as viewers of documentary Lily Allen: From Riches to Rags will already know.

Being Goldie Hawn's daughter obviously gave Kate Hudson some rather good-looking genes - and the same is true of her brother, Oliver. Also an actor, Oli has worked solidly in TV for quite a few years - so you've probably seen him without realising it.