Rihanna has poured even more fuel on the fire that she is back with Chris Brown after tweeting a topless picture of him passed out on a bed.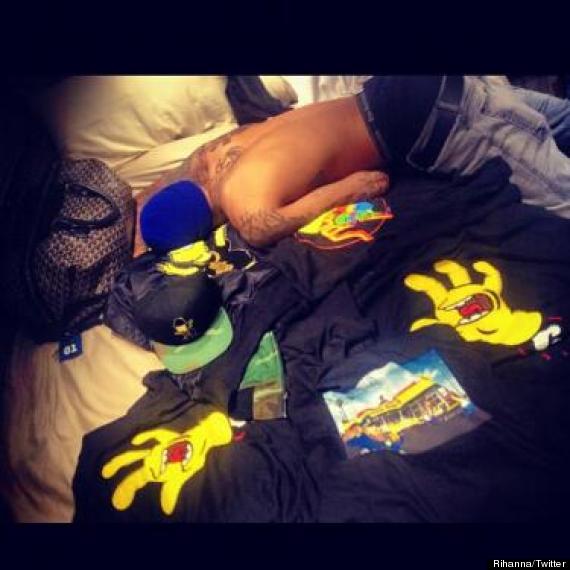 While his face wasn't visible, his trademark tattoos were on show - as well as his boxers - as RiRi tweeted: "Dis n***a....... #BartObsessed".
Rihanna - who later jetted to London to perform on last night's 'X Factor' - had been in Germany to see Chris perform as part of his Carpe Diem tour, just a day after finishing her own 777 tour.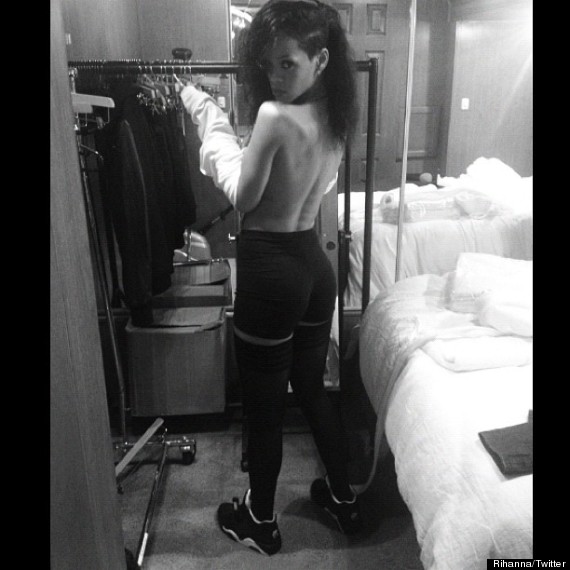 Rihanna tweeted this topless snap after performing 'Diamonds on 'X Factor'
However, in a recent interview Chris said that he and Rihanna were just "working on their friendship."
He told US radio station Power 106: "Me and her have history, and me and her are definitely always going to be best of friends."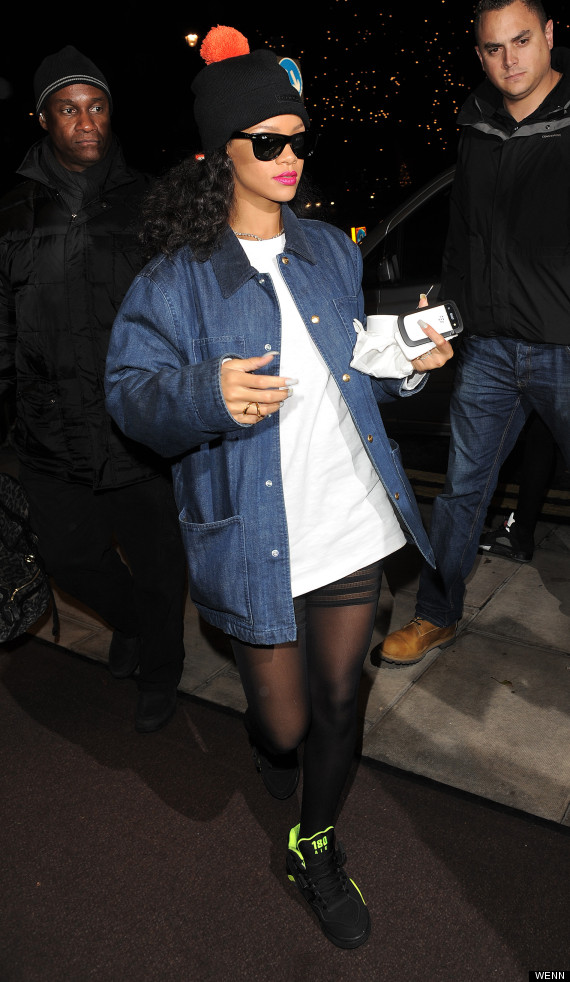 Rihanna arriving back at her hotel last night
His tweets to Jenny Johnson included: "Take them teeth out when u Sucking my d*** HOE" and "mom says hello... She told me not to s**** in ur mouth, wanted me to s*** right on the retina".
Chris Brown vs. Jenny Johnson
SUBSCRIBE TO & FOLLOW UK DAILY BRIEF