The Huffington Post picture desk live bringing you the best pictures of the day from around the world chosen by our very own photo editors.
We would love to hear your thoughts on the stories of the day - leave a comment at the bottom of the blog.
Follow The Huffington Post picture desk and our picture editors Elliot Wagland, Tahira Mirza and Matthew Tucker on twitter.

07/12/2012 17:31 GMT
You've Got Some Front Helen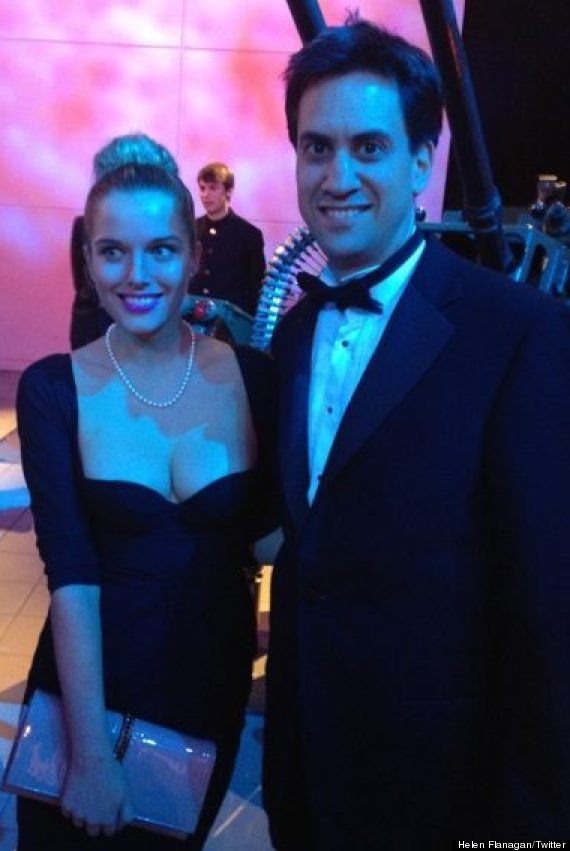 Helen Flanagan meets Labour leader Ed Miliband at The Sun Military Awards on Thursday night.
07/12/2012 16:01 GMT
Facing the Public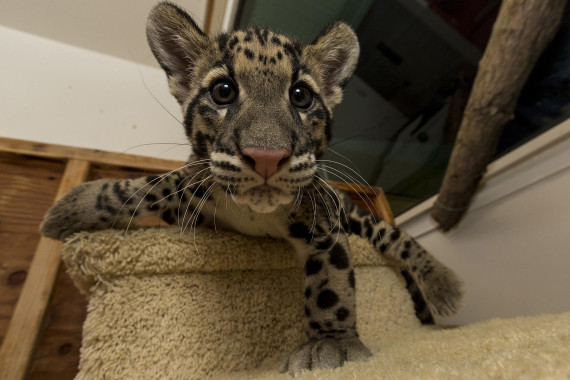 Riki-san, a 14-week-old clouded leopard at the San Diego Zoo, and his brother, Haui-san, unseen, make their public debut at the San Diego Zoo Thursday, Dec. 6, 2012. According to zookeepers, 13-pound Riki-san, although larger than his brother Haui-san, is the more timid cat and his coat pattern is darker and his rosettes more pronounced. The two male cubs arrived earlier this week from the Nashville Zoo at Grassmere, where a very successful breeding program has helped to increase the population of this critically endangered species.
07/12/2012 15:27 GMT
The Miliband Christmas Card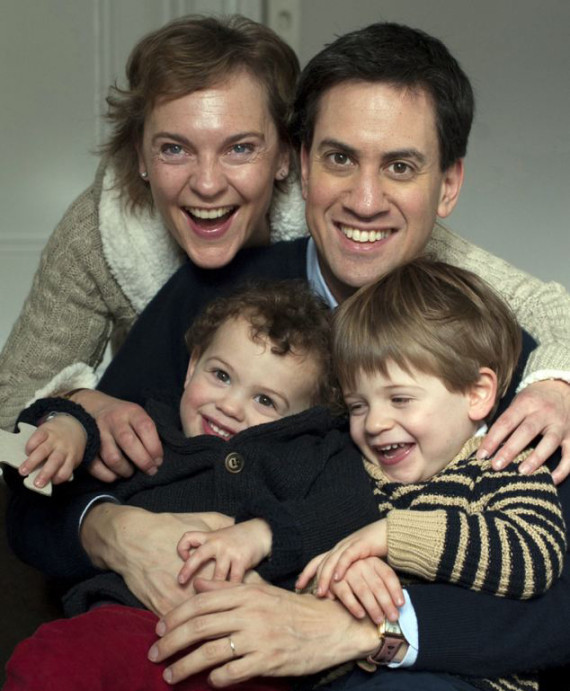 Ed Miliband poses with his wife and their two children for this years christmas card.
07/12/2012 15:19 GMT
Rodeo National Finals Wes Stevenson of Lubbock, Texas rides Freckled Doll in the bareback riding competition during the first night of the National Finals Rodeo in Las Vegas. Stevenson took first place in the go-round with a score of 87.0.
07/12/2012 12:52 GMT
David Cameron Christmas Card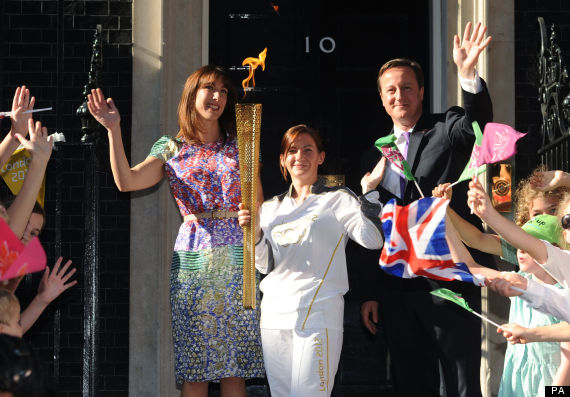 The photo by Press Association Chief Political Photographer Stefan Rousseau of David and Samantha Cameron in Downing Street welcoming the Olympic Torch, being carried by Kate Nesbitt, that adorns their Christmas Card for this year.
07/12/2012 12:39 GMT
Hillary Clinton In Belfast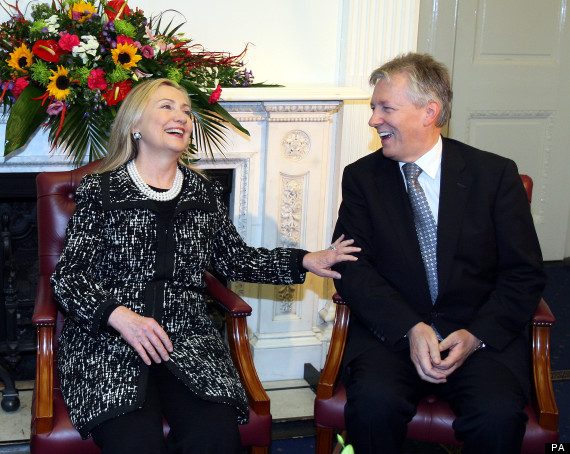 US Secretary of State Hillary Clinton meeting First Minister Peter Robinson at Stormont Castle in Belfast as part of her four-day trip to Europe.
07/12/2012 11:11 GMT
Time To Take A Dip Japanese macaque, commonly referred to as 'snow monkeys', take an open-air hot spring bath, or 'onsen' at the Jigokudani (Hell's Valley) Monkey Park in the town of Yamanouchi, Nagano prefecture. Some 160 of the monkeys inhabit the area and are a popular tourist draw
07/12/2012 10:56 GMT
Big Bash League - Renegades v Stars The Crusty Demons perform before the Big Bash League match between the Melbourne Renegades and the Melbourne Stars at Etihad Stadium in Melbourne, Australia
07/12/2012 10:50 GMT
The British Landscape Comes To London
Landscape Photographer of the Year 2012 Awards Ceremony, New exhibition of over 100 images opens at the National Theatre, London
A free exhibition, showcasing winning and commended entries is on at the National Theatre in London and runs until 12th January 2013. The Awards are also accompanied by a full colour book – Landscape Photographer of the Year; Collection 6, which is available now. The 2012 Awards are held in association with Network Rail and you can find out more information at www.take-a-view.co.uk
07/12/2012 10:43 GMT
Tsunami Warning As Earthquake Strikes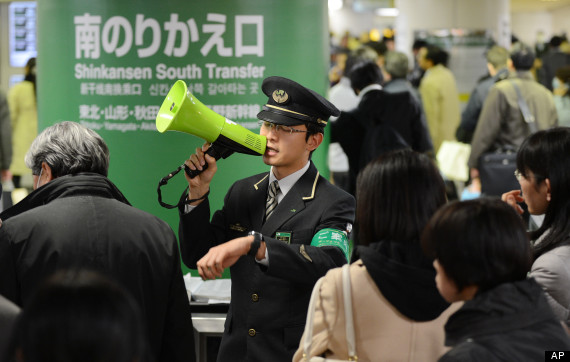 A station attendant (C) uses a loudspeaker to explain the train service situations for the Tohoku Shinkansen (bullet train) which connects Tokyo and northern Japan at Tokyo Station on December 7, 2012 following a 7.3 earthquake and tsunami alert. A one metre-high tsunami hit northeast Japan after a powerful undersea quake struck off the coast which was devastated in last year's quake-tsunami disaster.
SUBSCRIBE TO & FOLLOW UK DAILY BRIEF