The Huffington Post picture desk live bringing you the best pictures of the day from around the world chosen by our very own photo editors.
We would love to hear your thoughts on the stories of the day - leave a comment at the bottom of the blog.
Follow The Huffington Post picture desk and our picture editors Elliot Wagland, Tahira Mirza and Matthew Tucker on twitter.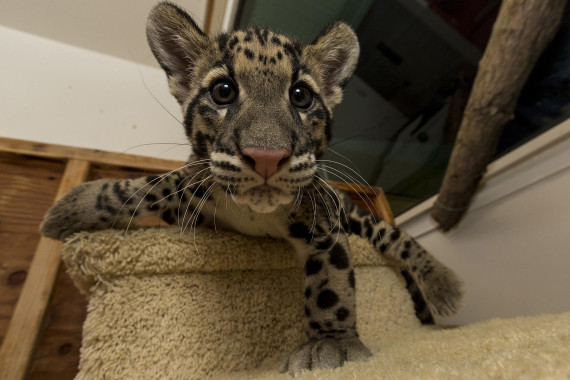 Riki-san, a 14-week-old clouded leopard at the San Diego Zoo, and his brother, Haui-san, unseen, make their public debut at the San Diego Zoo Thursday, Dec. 6, 2012. According to zookeepers, 13-pound Riki-san, although larger than his brother Haui-san, is the more timid cat and his coat pattern is darker and his rosettes more pronounced. The two male cubs arrived earlier this week from the Nashville Zoo at Grassmere, where a very successful breeding program has helped to increase the population of this critically endangered species.