Stoke City defender Ryan Shotton has been found not guilty of punching a man on a night out.
Shotton was found to have acted in defence of his friend when he knocked out Mark McDonald in Newcastle-under-Lyme, Staffordshire.
The fight happened in the early hours of Sunday June 24.
The single punch 28-year-old Shotton delivered knocked McDonald out, leaving him with a cut, magistrates sitting at North Staffordshire Justice Centre heard.
Shotton pleaded not guilty on the basis of self-defence following the fight with McDonald and his friend David Broomhall.
McDonald and Shotton, who was with friends, had an altercation on the fringes of Torch nightclub's dancefloor. All parties were drinking on the night.
McDonald and Shotton were shown on the CCTV face to face, with Shotton then punched once in the face by McDonald.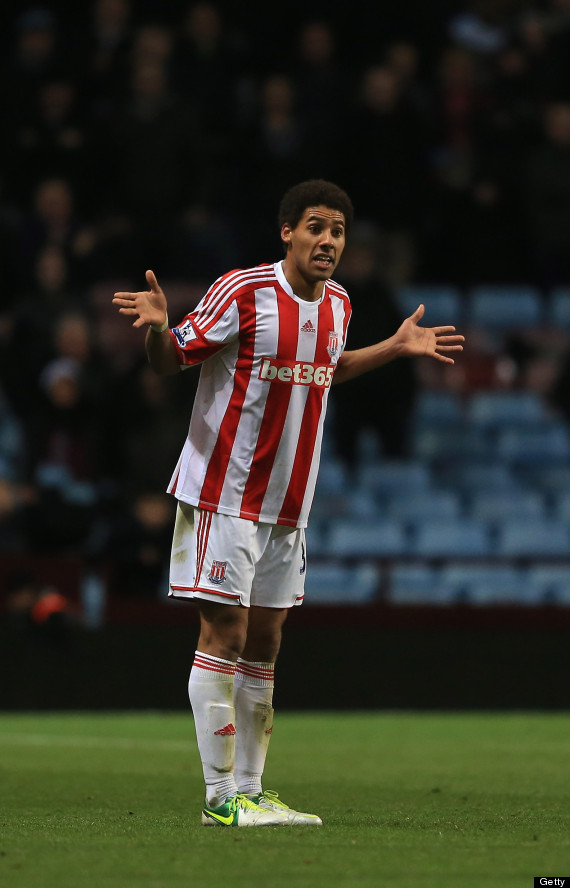 Shotton said he had "never seen" McDonald before that moment and was taken by surprise.
He said he "leaned in" to hear what McDonald was saying but that McDonald used the opportunity to land "a cheeky shot".
Asked what McDonald said to him, Shotton replied: "He said 'why do you think you run Stoke-on-Trent? You don't run it, I run it. Don't you know who I am?'
"I thought he was just somebody who had come over to talk about football but he was aggressive."
Mr Broomhall described that altercation as "a bit of a scuffle; handbags".