Time said that in a year of "historic cultural and demographic changes", Obama "found and forged a new majority, turned weakness into opportunity and sought, amid great adversity, to create a more perfect union". It is the president's second title
It added: "[Obama] is both the symbol and in some ways the architect of this new America."
Tim Cook and Bill and Hilary Clinton were also contenders.
Franklin D Roosevelt holds the record for most awards, having won three times.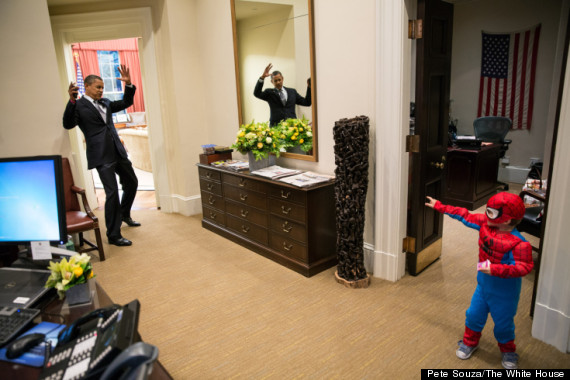 No person, no matter how revered by current affairs magazines, is a match for Spiderboy
In gaining his second honour Obama follows such illustrious company as Harry Truman, Lyndon B Johnson, Richard Nixon, Ronald Reagen and George W Bush.
He is also level with communist dictator Joseph Stalin but will be relieved to know that he is ahead of Hitler, who only won it once.
SUBSCRIBE TO & FOLLOW UK POLITICS