Ajax have been fined €10,000 by Uefa after supporters unfurled an "anti-sheikh" banner against Manchester City during their Champions League group game in October.
Regarded as "provocative", Uefa stated the banner "created unrest", missing the point spectacularly.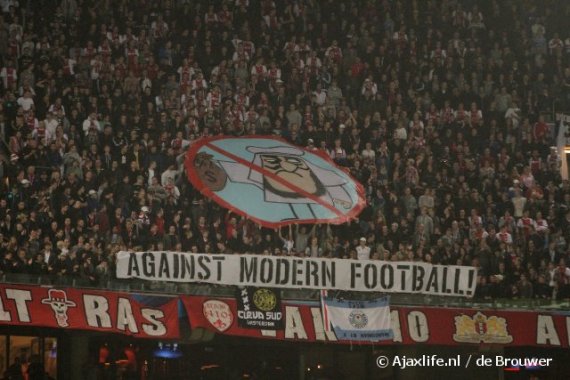 Banners at the Amsterdam ArenA are invariably colourful
Ajax supporters capitalised on entertaining City, beneficiaries of Middle-East riches, to highlight their opposition to modern football.
In a well choreographed display of unity, the home fans even showed solidarity with City fans, who were charged €80 to attend the match.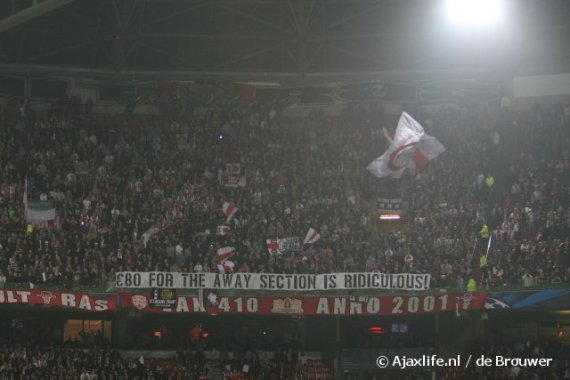 Ajax fans showed empathy with City supporters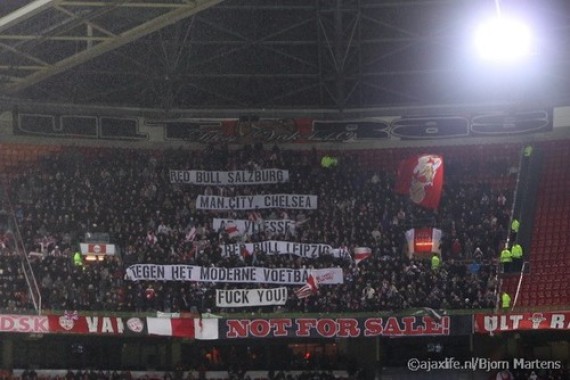 Moneybags clubs were targeted
Although the Citizens' club badge, once jokingly regarded as representing the three decades they went without a trophy by Manchester United supporters, was also mocked by their counterparts.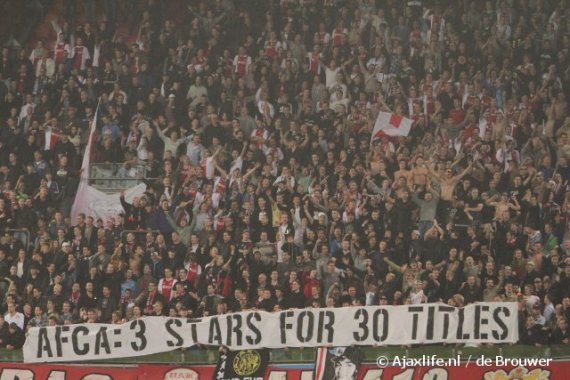 Ajax also mocked City's badge
SUBSCRIBE AND FOLLOW
Get top stories and blog posts emailed to me each day. Newsletters may offer personalized content or advertisements.
Learn more