With perfect seasonal timing, #snowmageddon hit the UK just in time for the weekend, which for many of us meant one thing - hats, gloves, scarves, snowball fights and the obligatory snowman.
We all know the traditional icy sculpture - carrots for noses, coal for eyes - but some of you went above and beyond your snowman-making duties. Rugby balls, beer cans, woolly hats, green hair made out of grass, even a stethoscope adorning the neck of a medical snowman!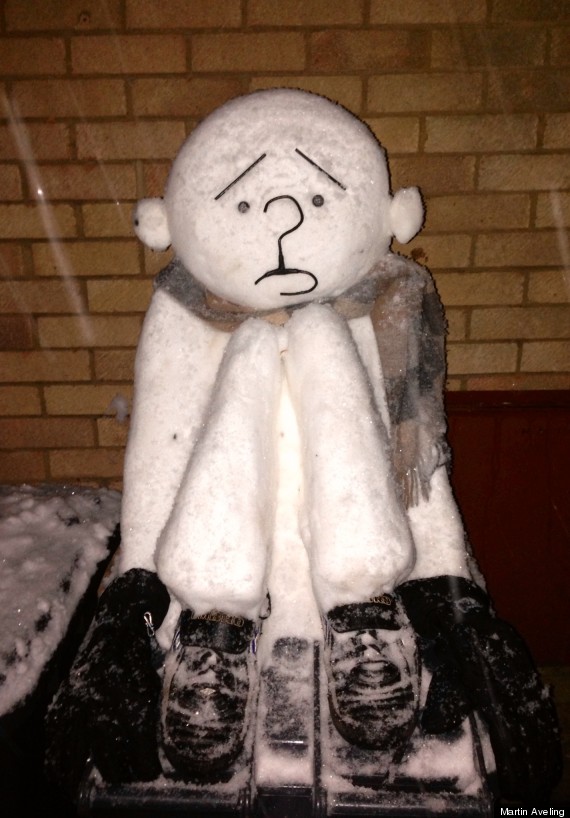 'An Idiot Unthawed' made in Cambridge by Martin Aveling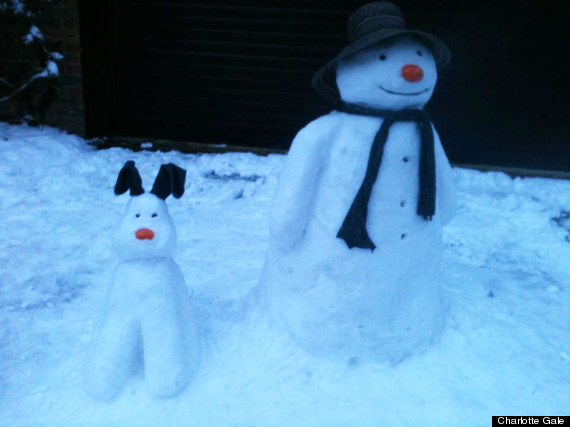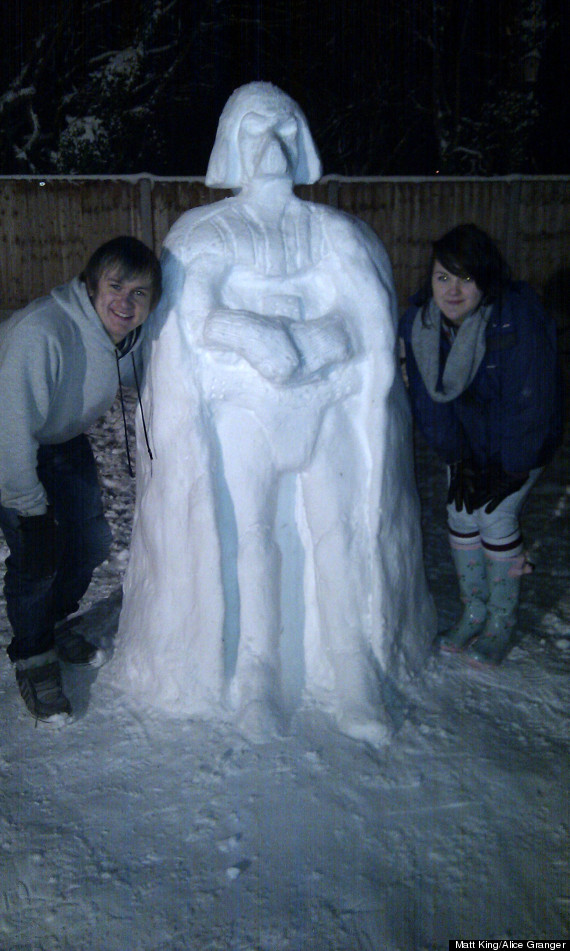 Darth Vader returns, in the form of snow
SUBSCRIBE AND FOLLOW
Get top stories and blog posts emailed to me each day. Newsletters may offer personalized content or advertisements.
Learn more