There's no hiding from the fact Kimberley Walsh's vocals during her performance at Wednesday night's National Television Awards weren't going to have Mariah quaking in her boots, but we still kinda enjoyed her version of 'One Day I'll Fly Away'.
One person who didn't though was reality TV star Nicola McLean, who took a catty swipe at the Girls Aloud star on Twitter.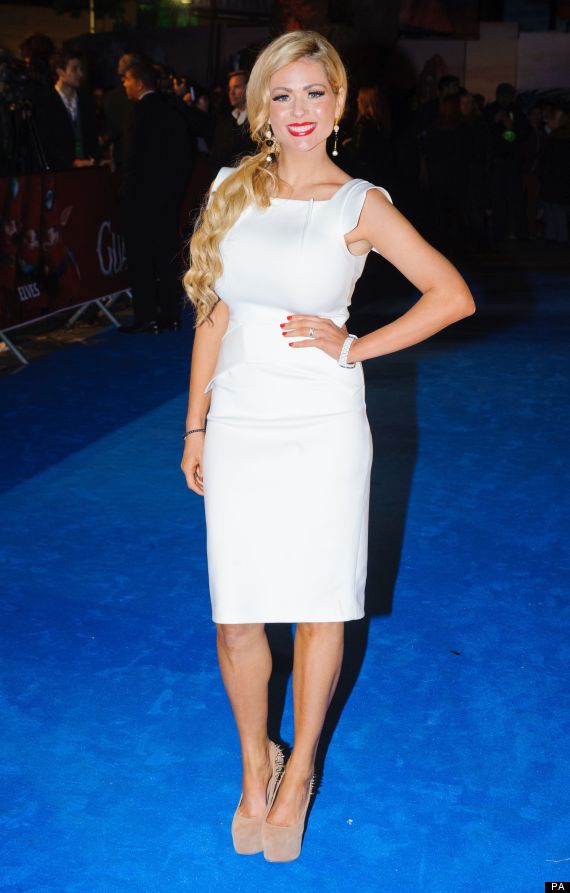 Nicola, who was watching the ceremony from home (didn't get an invite then, Nic?), tweeted to say she thought our Kimberley 'sounded like a dying cat'.
Miaow!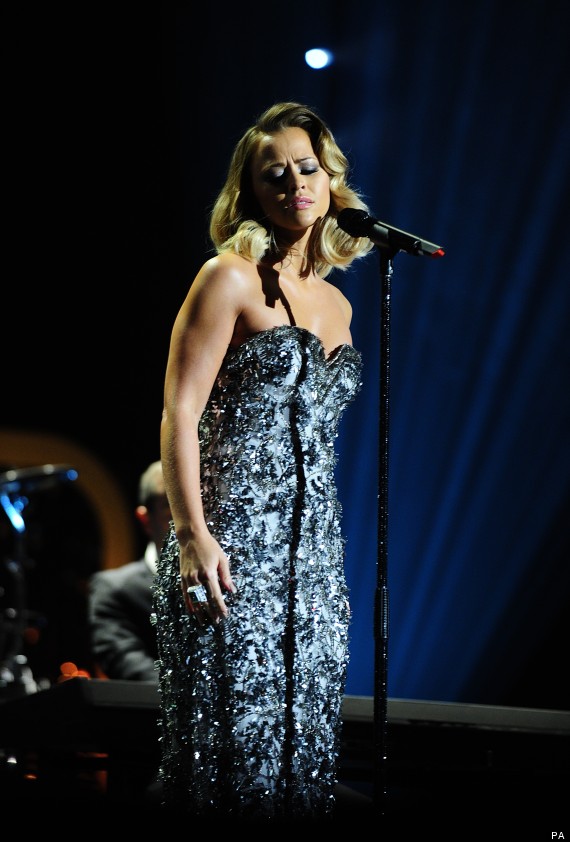 "Omg I'm a fan of Kimberly but she sounds like a dying cat #NTAs," she wrote.
When fans of Kim's stuck up for her and hit back at Nicola, she wrote: Yes you trolls I can't sing but I'm not the one singing live on itv #p****s."
Charming.
> MORE: Kimberley Walsh Launches Her Solo Career But NTAs Debut Performance Earns Mixed Reviews (VIDEO)
Loading Slideshow
5. Kimberley Walsh makes her debut solo performance

She looked and sounded nervous (who wouldn't?) but we still rather liked Kimberley's live rendition (you hear that Beyonce?) of 'One Day I'll Fly Away', complete with full orchestra.

4. Dermot O'Leary falling over during his dance with Darcey Bussell

We love Dermot. Especially when he dances. Even more when he falls over on live telly. Bless.

3. Miranda Hart's phoned-in speech

She might not have been able to collect her award for Best Female Dramatic Performance in person (she's in Australia) but that didn't stop Miranda Hart from also winning the Best Speech of the Night award: "Please give my award for safekeeping to Gary Barlow who since snogging me on my show is totally smitten and will be taking me as a lover. Now I must get back to Hugh Jackman, who saw me on Bondi Beach and seems quite keen." LOL.

2. Ashleigh And Pudsey Do 'Gangnam Style'

Just when we were beginning to tire of seeing every celeb from <a href="http://www.huffingtonpost.co.uk/2012/11/14/celebrity-gangnam-style_n_2130017.html">Heidi Klum to One Direction doing 'Gangnam'</a>, along comes a canine to show the lot of them up. Amazing.

1. Ella Henderson sings 'Believe'

Wow. Just wow.
HUFFPOST UK CELEB ON FACEBOOK | FOLLOW US ON TWITTER