From Eddie Izzard to Mike Myers, some of the world's most famous comedians have performed at the birthplace of alternative comedy, The Comedy Store in London.
And now there's great news for stand-up comedy fans who live outside the capital: four full-length shows have been filmed as live at The Comedy Store - and are being beamed into cinemas across the UK over the next few months.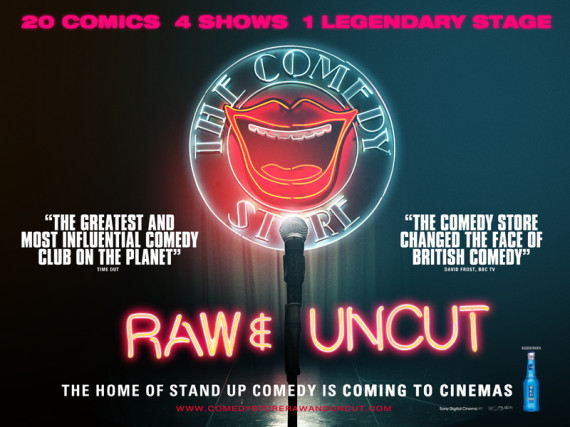 The first instalment of 'The Comedy Store: Raw & Uncut' hits the big screen on Friday 22 February, with the remaining three shows following in fortnightly intervals. And we've got two exclusive clips of two of our favourite acts involved.
And from Friday 8 March, here's the charming Imran Yusuf:
Friday 22 February
MC: PAUL TONKINSON
HAL CRUTTENDEN
MIKE GUNN
ADDY VAN DER BORGH
LOUIS RAMEY
Friday 8 March
MC: ROGER MONKHOUSE
ADAM BLOOM
GLENN WOOL
IMRAN YUSUF
SEAN MEO
Friday 22 March
MC: PAUL THORNE
JOHN MOLONEY
JARRED CHRISTMAS
DOC BROWN
STEVE HUGHES
Friday 5 April
MC: MICK FERRY
IAN STONE
TOM STADE
PAUL SINHA
JEFF INNOCENT
'Comedy Store Raw & Uncut' Performers
SUBSCRIBE AND FOLLOW
Get top stories and blog posts emailed to me each day. Newsletters may offer personalized content or advertisements.
Learn more