Romeo Beckham proved exactly why is is the coolest celeb kid on the planet as he stepped out with his younger brother Cruz and sister Harper yesterday.
The 10-year-old looked as cool as a cucumber as he took a stroll around Paris in his Ray Ban Wayfarer shades and a black puffa jacket.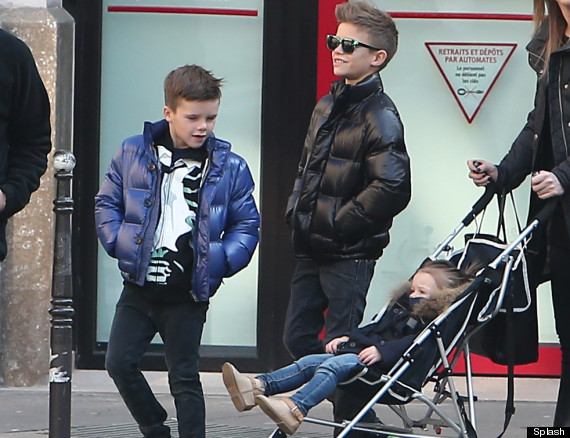 Romeo and his siblings take a stroll in Paris
Aww, Mum and Dad must be proud of the mini-fashionista, who is certainly following in their very trendily trodden footsteps.
Romeo also recently became the new face of Burberry, fronting their latest advertising campaign.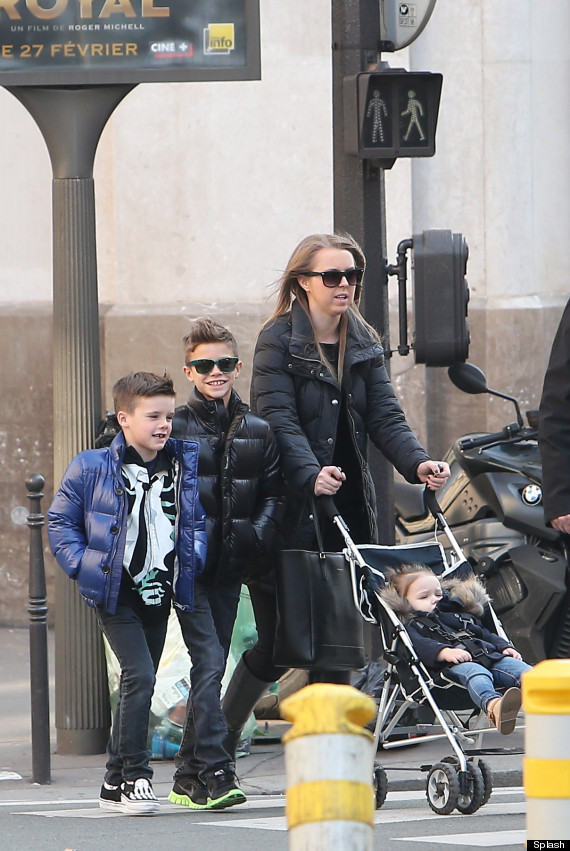 The kids were without eldest brother Brooklyn
He is currently in the French capital with the rest of the Beckham clan ahead of Paris Fashion Week, which mum Victoria will be attending.
And as the family touched down in the city where David will also now be playing football, Posh tweeted a snap of him stood in front of a 'Welcome To Pairs' sign in celebration of his signing to Paris St Germain.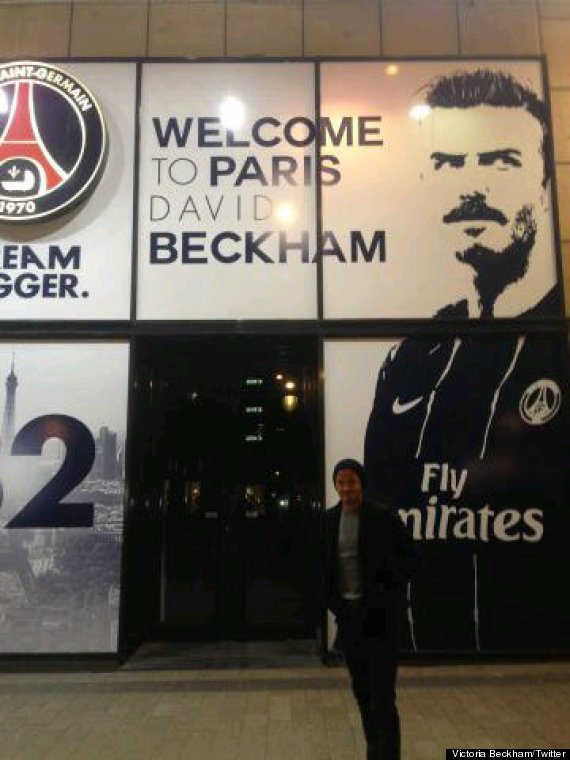 The Beckhams arrived in Paris on Wednesday
It's thought they are staying at the £14,500-a-night Imperial Suite at the Bristol Hotel on the Faubourg Saint-Honore, which is where Becks will be also staying ahead of football matches.
The 'Skyfall' actress could step into Katie Holmes' well trodden shoes as Posh's new Hollywood star pal.

Vic could play matchmaker to Vanessa who recently split with Johnny Depp - and she looks like she's already got the Posh pout off too.

Rarely seen smiling, Audrey is cut from the same expensive designer cloth as Posh.

Posh would be able to swap one BFF called Eva for another by befriending the 'Casino Royale' actress.

Carla - almost a double for our own Kate Middleton - could be Posh's new high-powered pal.

Posh's new Ginger Spice?

The 'Gossip Girl' and 'Harry Potter' star would be the perfect model for Victoria's designs.

One of France's hottest models, Victoria would do well to befriend Laetitia to help her career take off in Paris.

With all her new French friends, Posh is going to need to be able to nip over to a familiar English face's house for a cuppa, and Brit Kristin could be just the person.

Because she'll need to talk shop to someone...