If you need to gather a bunch of A-list musical luminaries together to make a documentary film AND record a one-off album, it probably helps to be well-connected, well-respected and very well-liked. Basically, it really helps if you're Dave Grohl.
And this is exactly what the Nirvana and Foo Fighters rock legend did, for his personal tribute - not to a person, a band, or even a city sound. But to a studio, the 'Sound City' of the title, specifically one particular mixing desk at the centre of it all, the fabled Neve 8028 analog mixing console.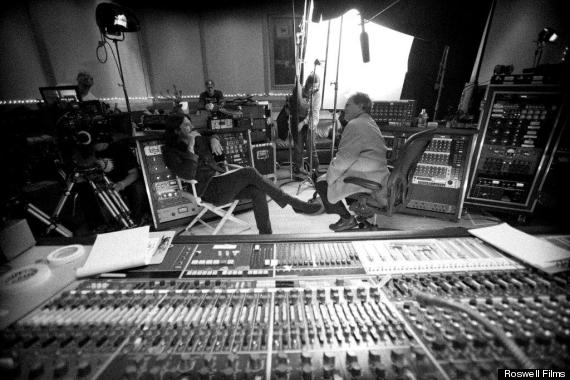 The Neve mixing desk takes its place in history, thanks to Dave Grohl's Herculean efforts
This may sound like an indulgence on Grohl's part, but the result is a delight for any fan of rock music, student of pop culture history, or just anyone who likes a wander down memory lane, particularly one peppered by such a variety of interesting faces and anecdotes.
Dave Grohl's documentary Sound City traces the history of the LA studio housed in unprepossessing car park in the Van Nuys area, that played host to many of the sounds defining three decades of rock. The roll call of musicians stepping across the threshold into the dusty, dirty, unkempt surroundings is pretty impressive - amongst them Tom Petty, Lindsay Buckingham, Rick Springfield, Neil Young, Stevie Nicks - many of whom in the documentary remember their time fondly and with candour.
We see the roller coaster journey the studio went on - the highs of the seventies, the deep lows of the eighties, before its Renaissance occurred when a certain Seattle band lobbed up to record 'Nevermind' - and so ignited a fresh rush on studio time that brought the studio unique global kudos, and 20 years more time.
The film does not skirt over the challenges faced by Sound City, instead it uses them as a framework for a thorough discussion of where music's gone - to the despair of many - over the last 20 years, specifically with the use of technology, and a million digital would-be hitmakers.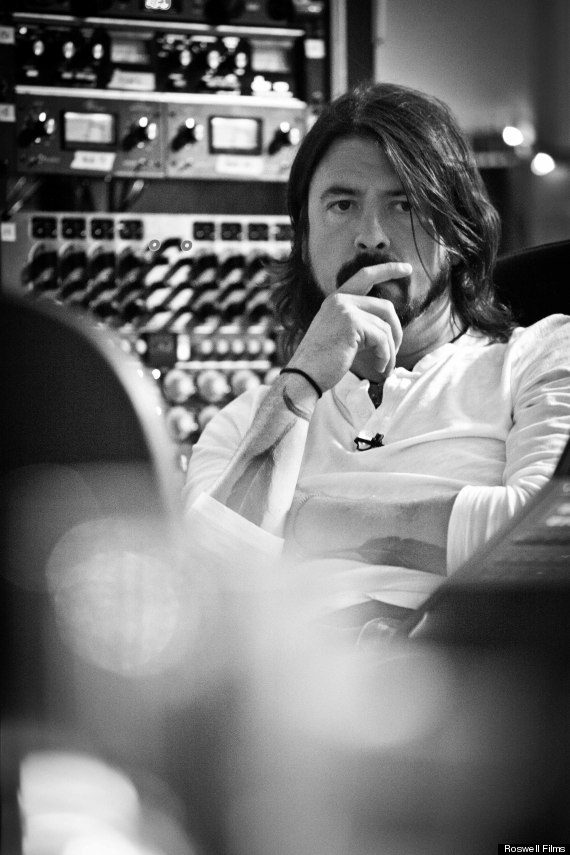 Dave Grohl was probably the one person who could pull this off
But if many purists lament the passing of the classical sound in favour of the home-recording generation, Grohl is not among them. In the film, he demonstrates the art of Nine Inch Nails' Trent Reznor as a case in point, and adds in person in London:
"Trent uses technology as another instrument. You have to know what to do with the tools. As long as people are allowed to continue to make music in all its forms, I think we're going to be okay."
The third act in the documentary sees Grohl bring together some of his favourite musicians (I can't tell you how or why without spoiling it) for a one-off tribute album, and sharp-eyed viewers will spot the ever-young Paul McCartney joining in for what turned out to be an afternoon's session. Why did Grohl want to include the former Beatle who, unlike the others, wasn't part of Sound City's history?
"If I'm trying to tell the story from a personal perspective, he's a huge part of my life, and this story," explained Dave Grohl recently in London, at a showing of his film before an appreciative audience.
"It might not make immediate sense, but the Neve and Sound City are the reason I'm here, and the Beatles are the reason I'm a musician, so it felt right to bring them together."
Both the 'Sound City' DVD/ Blu ray and the album 'Sound City - Real to Reel' are released 11 March 2013. Watch the trailer to the film below...
SUBSCRIBE AND FOLLOW
Get top stories and blog posts emailed to me each day. Newsletters may offer personalized content or advertisements.
Learn more