Born in today's society, would Elizabeth I have reigned supreme as Queen of the Shops, like fellow red-head Mary Portas? Would 'Horrible' Henry have enjoyed making and breaking dreams in showbusiness, like TV's 'Mr Nasty' Simon Cowell?
A team of digital artists spent three months updating a series of classic portraits - working closely with historian Dr Suzannah Lipscomb to ensure the new artworks accurately reflect how the historical figures might look in 2013.
Dr Lipscomb leaned heavily on the insight gained from the Secret Life Of series on Yesterday channel, starting 2nd May at 9pm, which delves deep into the lives of iconic historical figures and dishes the dirt on their unexplored secret lives.
Adrian Wills, General Manager of Yesterday said: "Secret Life Of takes a completely new perspective on the lives on some of history's most fascinating and notorious figures. The iconic personalities' lifestyles and habits are dissected through the eyes of the contemporary, celebrity-obsessed world. "
Take a look at the digital creations below, with the character references that made up the modern-day personas:
Elizabeth I - the Virgin Queen reigns supreme in designer suit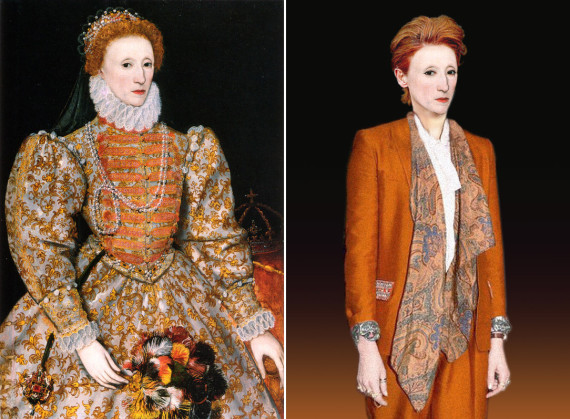 A powerful no-nonsense female leader, Elizabeth might have straightened her hair in a powerful yet stylish short cropped style

Known for her love of fashion, she would be more likely to wear a bespoke stylish and unique female suit made with rich colours and material
Rarely pictured smiling, Queen Elizabeth exudes power in the modern day portrait, and hides her new veneers purchased to disguise her notoriously bad teeth
Henry VIII - 'Horrible' Henry embraces customary Simon Cowell 'open shirt' and pearly white veneers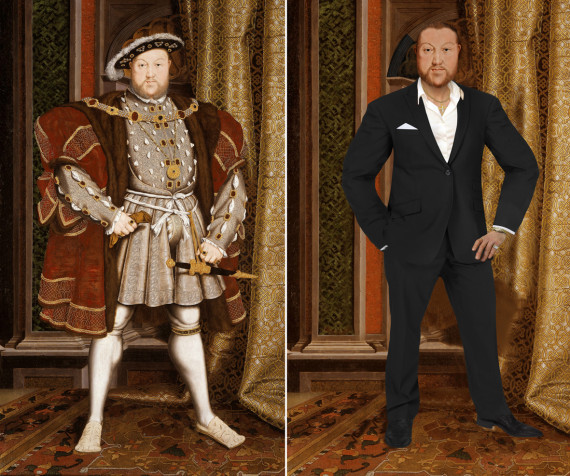 Renowned for being vain and lavish, King Henry has been given white veneers and hair plugs to hide his balding head

Instead of the cotton shirt fastened up to the chin he now sports an unbuttoned shirt 'Simon Cowell' style and is very much the 'modern day lady killer'

An avid sportsman and known for being conceited he has been slimmed down. Henry's vanity would have ensured he would have retained the naturally muscly, rugby-player type figure he had in his youth

Known for having spent a lot of time outdoors riding, hunting, and playing tennis, Henry VIII has also been given a tan

Flick through other historical figures who have been given a modern makeover:

Icons Of History Are Given Modern Day Makeover
SUBSCRIBE AND FOLLOW
Get top stories and blog posts emailed to me each day. Newsletters may offer personalized content or advertisements.
Learn more