Alison Moyet is back after six years with her album 'the minutes'.
Despite selling more than 20 million singles in a 30-year career, Alison Moyet has always successfully resisted being any kind of pop puppet, so we can believe her when she describes this as her "happiest studio experience".

Huffington Post UK is pleased to host the exclusive stream of 'the minutes' - LISTEN ABOVE.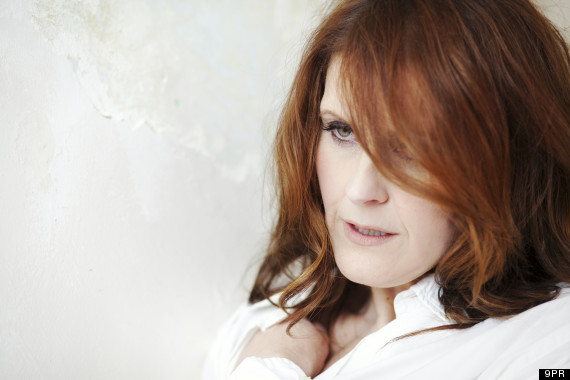 Alison Moyet is back, sounding as distinctive as ever
'the  minutes'  was  produced  by  Guy  Sigsworth,  known  for  his  work with Madonna, Goldie, Robyn and Madonna, and gives proper foundation for Alison Moyet's unique, powerful, low voice.
"I avoided listening to anything during the process of writing and recording this album, choosing instead to be lead by my own melodic voice, the one I now find myself with 30-years-in",  says  Alison. "Guy Sigsworth returns me to a programmer's world and marries it with perfect musicality. I have been waiting for him. We have made an album mindless of industry mores that apply to middle-aged women and have shunned all talk of audiences, demographics and advert jazz covers. This has easily been my happiest studio experience."
'the minutes' is out on 6 May. You can click here to pre-order the album on iTunes.

Tour dates are...

30th Sep Ireland Cork Opera House // 1st Oct Northern Ireland Belfast Waterfront Hall
2ndOct  Ireland  Dublin  Olympia  Theatre  //  4th Oct  Glasgow  Royal  Concert  Hall  //  5th Oct 
Edinburgh  Usher  Hall  //  6th Oct    Gateshead  The  Sage  //  08th Oct    Sheffield  City  Hall  //  9th Oct 
Rhyl Pavilion Theatre //10th Oct Warwick Arts Centre // 12th Oct  Northampton Derngate Theatre 
// 13th Oct Ipswich Regents Theatre //15th Oct London Royal Festival Hall // 16th Oct Cambridge 
Corn Exchange // 17th Oct Folkestone Leas Cliff Hall //  19th Oct Bristol Colston Hall // 20th Oct 
Cardiff St. David's Hall //  21st Oct Brighton The Dome // 23rd Oct York Barbican Theatre // 24th
Oct  Salford  The  Lowry  //  25th Oct  Liverpool  Philharmonic  Hall  //  27th Oct  Nottingham  Royal 
Centre  //  28th Oct  Birmingham  Symphony  Hall  //  29th Oct  Southend  Cliffs  Pavilion  //  31st Oct   
Bournemouth Pavilion Theatre
SUBSCRIBE TO & FOLLOW UK ENTERTAINMENT