Sharon and Ozzy Osbourne proved they are well and truly back on track as they shared a kiss on the red carpet of the Daytime Emmy Awards on Sunday night.
The couple went through marital difficulties earlier this year, when it was revealed that Ozzy had relapsed and was drinking and taking drugs again.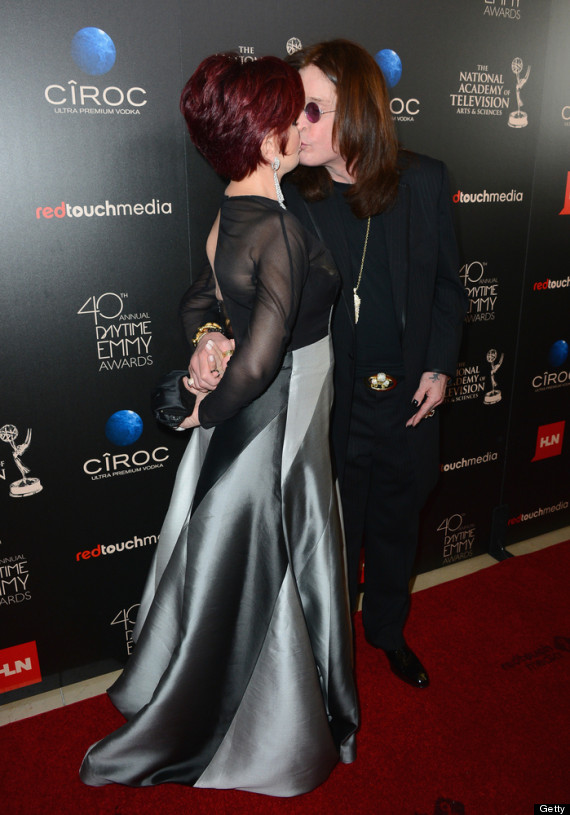 But his wife has stood by him as he managed to get himself clean, and the couple are now looking more loved up than ever.
Their red carpet appearance came just after it was announced that Ozzy has reached number one in the UK album charts with Black Sabbath and their new album '13'.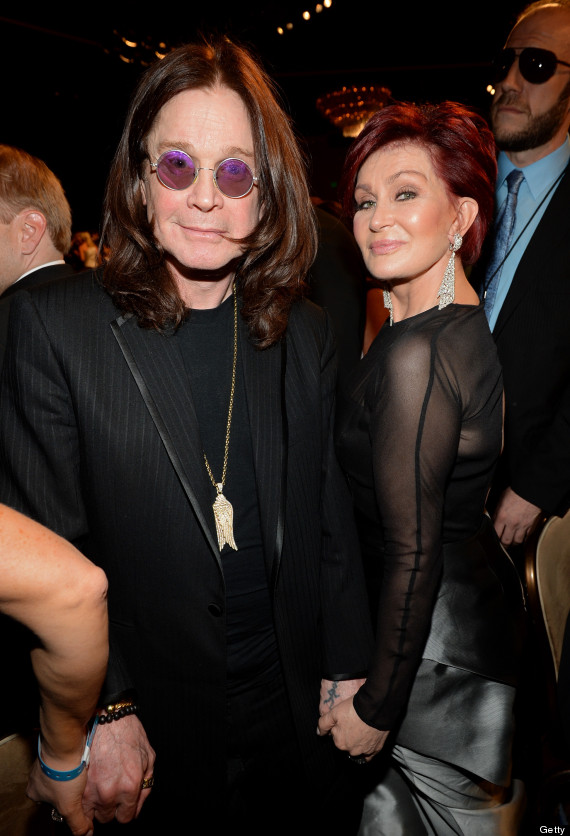 Sharon was attending the awards with the co-stars of her US chat show 'The Talk', and as they posed together on the red carpet, she couldn't resist making a crude pose.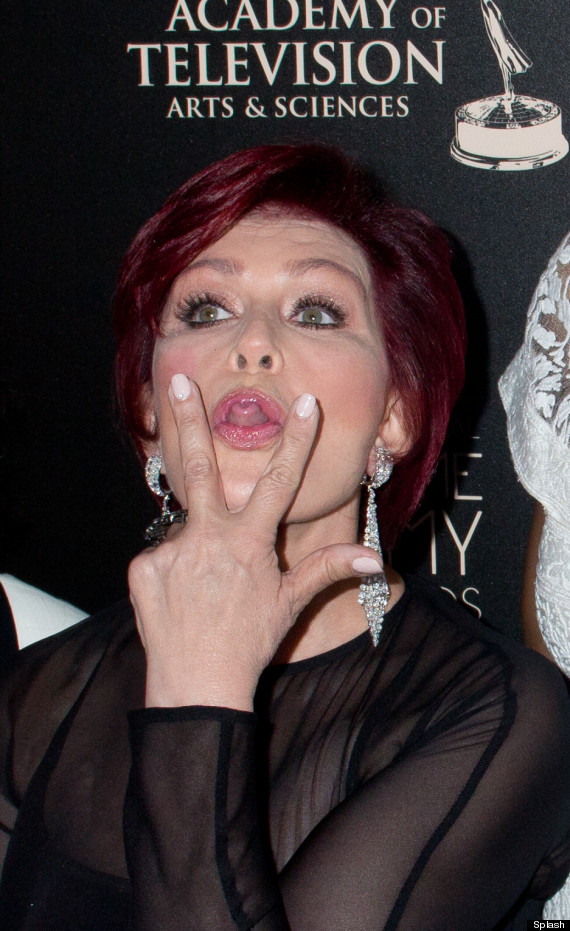 Oh, Shazza. That sort of behaviour is EXACTLY why we can't wait to have you back on 'X Factor'.
X Factor: 7 Reasons Why We're Glad Sharon's Back
1. When Sharon loses it, she REALLY loses it (we challenge you to watch this without laughing. A lot.)

2. She never lets anything get in between her and a good giggle. Not even a door.

3. She's a drama queen. You know, like when she quit 'The X Factor' live on air because two of her acts were in the bottom two. DRAMA!

4. She tells it like it is. Just ask the very first 'X Factor' winner Steve Brookstein, who Sharon described as 'full of crap' and 'an average singer'. And that was when she was being nice!

5. She likes a tipple. Or ten. And doesn't mind appearing a little *hick* sloshed on *hick* 'The Xtra Factor'

6. She's got one of those faces that simply CANNOT hide what she really thinks. Well, why use words when your eyes can say everything (see 1m 14s)?

7. She's not afraid of a very public celeb spat. Poor Dannii.
Vanessa Feltz and Ben Ofoedu (Pic: WENN)

David Walliams and James Corden (Pic: WENN)

Denise Welch and Tim Healy (Pic: WENN)

Sarah Harding and Tom Crane (Pic: WENN)

Heidi Klum and Seal (Pic: WENN)

Marc Anthony and Jennifer Lopez (Pic: WENN)

Lewis Hamilton and Nicole Scherzinger (Pic: WENN)

Marc Jacobs and Lorenzo Martone (Pic: WENN)

Katy Perry and Russell Brand (Pic: WENN)

Cy Waits and Paris Hilton (Pic: WENN)

Nicky Hilton and David Katzenberg (Pic: WENN)

Pamela Anderson and Tommy Lee (Pic: WENN)

Katie Price and Peter Andre (Pic: WENN)

Nickki Graham and Pete Bennet from Big Brother (Pic: WENN)

Matt Willis and Emma Griffiths (Pic: WENN)

Kirk Norcross and Lauren Pope (Pic: WENN)

Wiz Khalifa and Amber Rose (Pic: WENN)