Red Hot Chili Peppers vocalist Anthony Kiedis was tackled to the floor by Rolling Stones minders after he was mistaken for a fan trying to meet the band.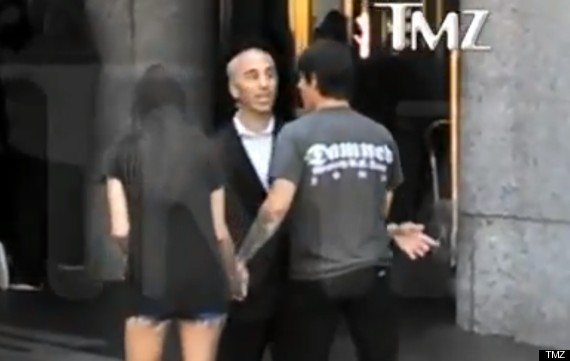 The incident occurred outside Philadelphia's Four Seasons hotel and now video footage has emerged showing the moment the singer was brought to the ground.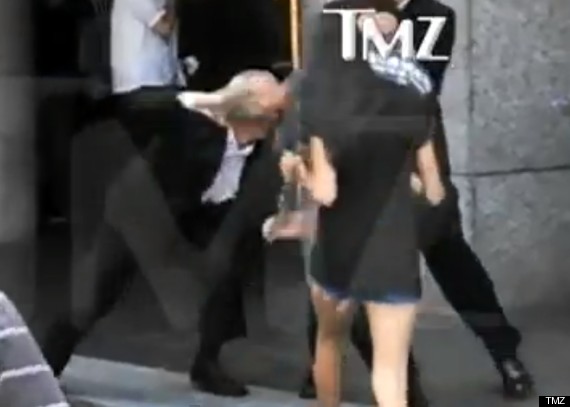 Kiedis handled it surprisingly well and when he got up he said: "I love the Rolling Stones," The Sun reports.

Watch the video, thanks to TMZ, above.
The Most Misleading Band Names In Pop
None of them are eagles. If only they were, then they could maybe have escaped the Hotel California via an open window.

Disappointingly, none of them are ladies, nor naked.

Not only are they not maniacs, but there are only five of them.

Definitely people, not doors.

Couldn't be less pixie-like if they tried.

Do monkeys even live in the Arctic? No! Misleading on so many levels.

Sadly human.

None of them were members of the constabulary.

All of them had normal-sized faces.

Definitely human, not capiscums.

Disappointingly people, not a carnivorous dinosaur.

To be fair, they might be. But we're assuming not.

They're pretty super, admittedly. But furry? And animals? No.

Not merely shadows, but also three-dimensional human beings.

Peas.They.Aren't.

Although to be fair, actual stray cats may have sounded better.

Martha, yes. Muffins? No. There was only one other person in the band, and his name was Mark.

They weren't pumpkins - smashing or otherwise - nor did they ever, to our knowledge, go around smashing pumpkins. So, disappointing on two levels.

Sadly not small, edible fruit. But then they sounded all the better for that.

Although to be fair, the lead singer's hairstyle did have two wings.