Gwyneth Paltrow is certainly living up to her Most Beautiful Woman Alive title in the trailer for her latest flick, 'Thanks For Sharing'.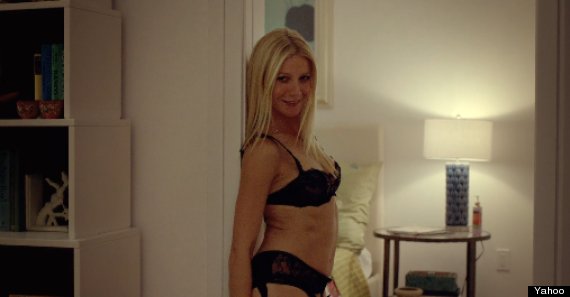 The 40-year-old yummy mummy, married to Coldplay's Chris Martin, looks as good as ever as she strips to underwear for the film about sex addiction which sees three people undergo a 12-step treatment.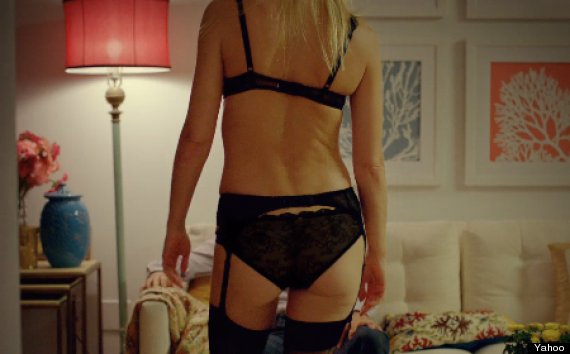 The comedy-drama also stars Tim Robbins, Josh Gad, Joely Richardson, Carol Kane, Patrick Fugit and pop star P!nk (here with the credit Alecia Moore).
'Thanks For Sharing' is released on 13 September. Will you be heading to the cinema to see it?
Also on HuffPost:
Loading Slideshow
1. She thinks this is normal attire for an evening at home with friends.

2. The question "How many avocadoes is too many avocadoes a week?" exists on her website.

3. She thinks we can afford to stay in this £1,876-a-night flat in London (minimum stay: three nights).

4. She thinks this is a normal meal.

5. She photographs her beer instead of drinking it.

6. <em>As soon as she wakes up</em> on Christmas morning, she makes pumpkin and walnut bread.

7. Her friends choose their flights by aircraft type and route (and they prefer the showers in the airline lounges at Singapore).

8. Her pizza ingredients include squash blossoms, white truffle oil and homemade ricotta.

9. She often ponders this question.

10. She thinks this picture of a little girl looking sad in a bikini is OK.

11. She thinks this picture of a little girl posing with one hip higher than the other is also OK.

12. The day before people come over for dinner, she arranges the food in her fridge according to course.

13. This is an average day at work for her.

14. One of the best things she's ever done is to build a wood burning oven in the back yard...

...no, really. Look.

15. She uses the word 'rad'.

16. She thinks that a $15,000-a-week chateau is "great for a family getaway".

17. None of the rest of us can get away with wearing this.

18. Aerial yoga.