Millionaire art collector Charles Saatchi today said he has made the "heartbreaking" decision to divorce TV chef Nigella Lawson after pictures showed him holding her by the throat as they had an argument on a restaurant terrace.
"I am sorry to announce that Nigella Lawson and I are getting divorced," he told the newspaper.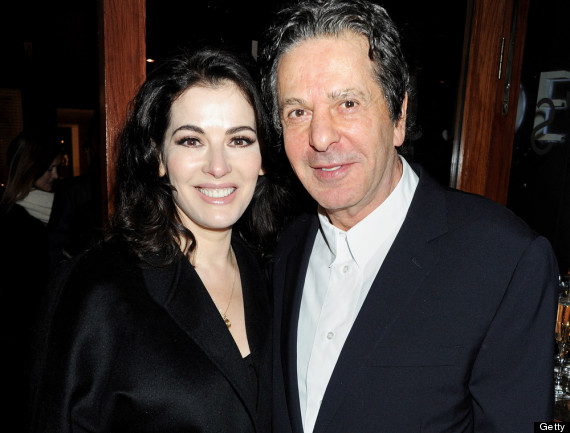 "I feel that I have clearly been a disappointment to Nigella during the last year or so, and I am disappointed that she was advised to make no public comment to explain that I abhor violence of any kind against women, and have never abused her physically in any way."
He added: "This is heartbreaking for both of us as our love was very deep, but in the last year we have become estranged and drifted apart."
Photographs of Lawson, 53, and Saatchi, 70, were published last month which showed him holding her by the throat as they had an argument on the terrace of a restaurant.
He dismissed the incident as nothing more than ''a playful tiff'' but then accepted a police caution for assault. He said he had done so to stop the incident ''hanging over'' them.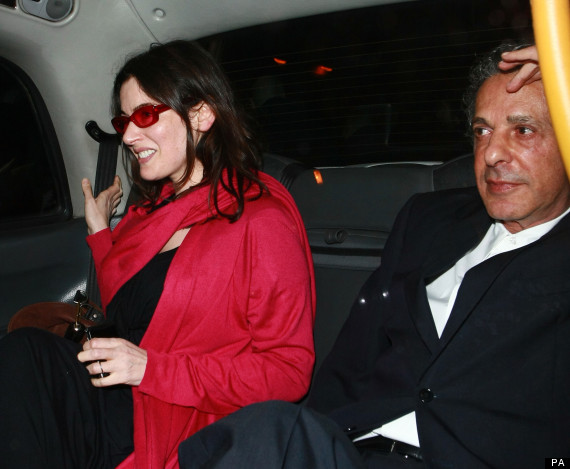 Nigella Lawson and Charles Saatchi have been married for 10 years
Lawson, who has subsequently been pictured without her wedding ring, has described him as ''the exploder'' in the past due to his temper.
Lawson's spokesman said: "There is no comment from Nigella."
In his statement to the Mail on Sunday, Saatchi insisted his actions were not violent, saying that while he had his hands around Lawson's neck, "there was no pressure applied to her".
He said the pictures gave a "wholly different and incorrect implication".
"I am sorry that we had a row. I am sorry she was upset. I am even more sorry that this is the end of our marriage," he told the newspaper.
Lawson married Saatchi, who made his name in advertising, in 2003. She has two children, Cosima and Bruno, from her marriage to journalist John Diamond, who died of throat cancer in 2001.
She became a household name in 1998 with her first cookery book, How To Eat.
SUBSCRIBE TO & FOLLOW UK ENTERTAINMENT