She's been in training for Wimbledon, and Serena Williams was showing off the results of all her hard work at Miami Beach in Florida this weekend.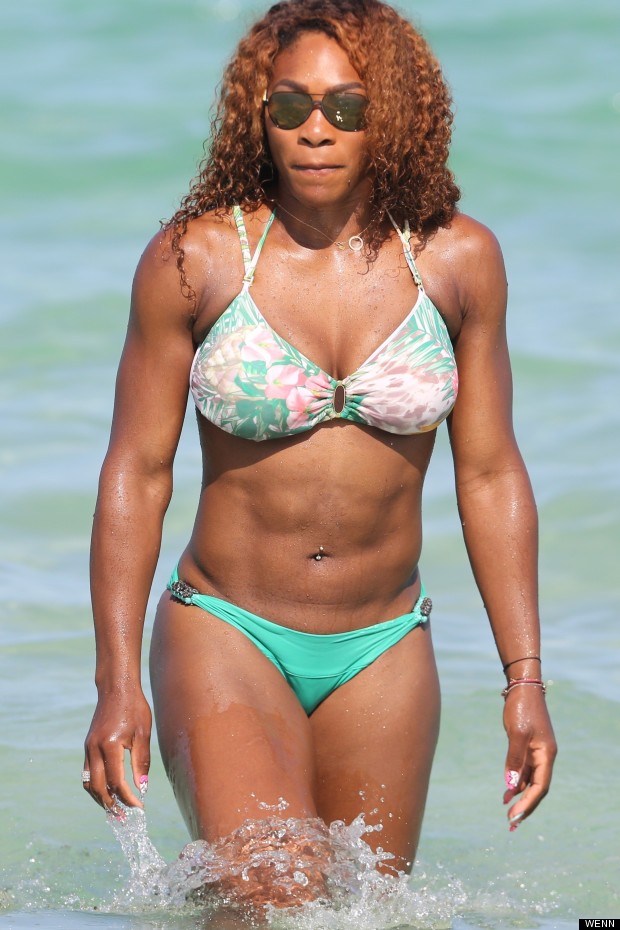 The sports star was enjoying a pre-tennis tournament break with friends, and turned heads with her washboard stomach in a floral emerald bikini.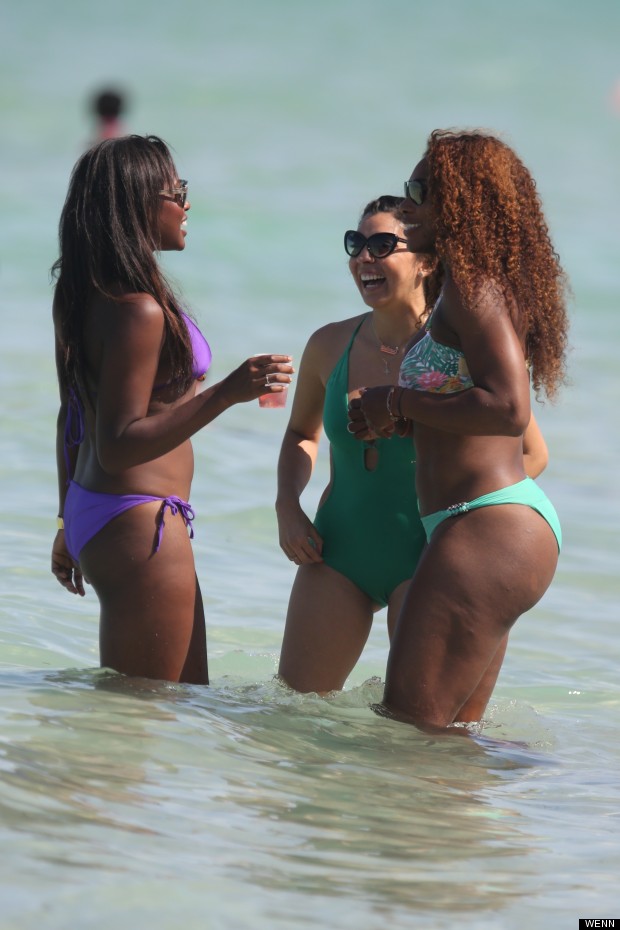 She was spotted tucking into pizza and cooling off in the ocean, and, when she'd had enough sunbathing, she pulled on a teeny pair of denim shorts and a pretty multicoloured printed top for the perfect beach chic.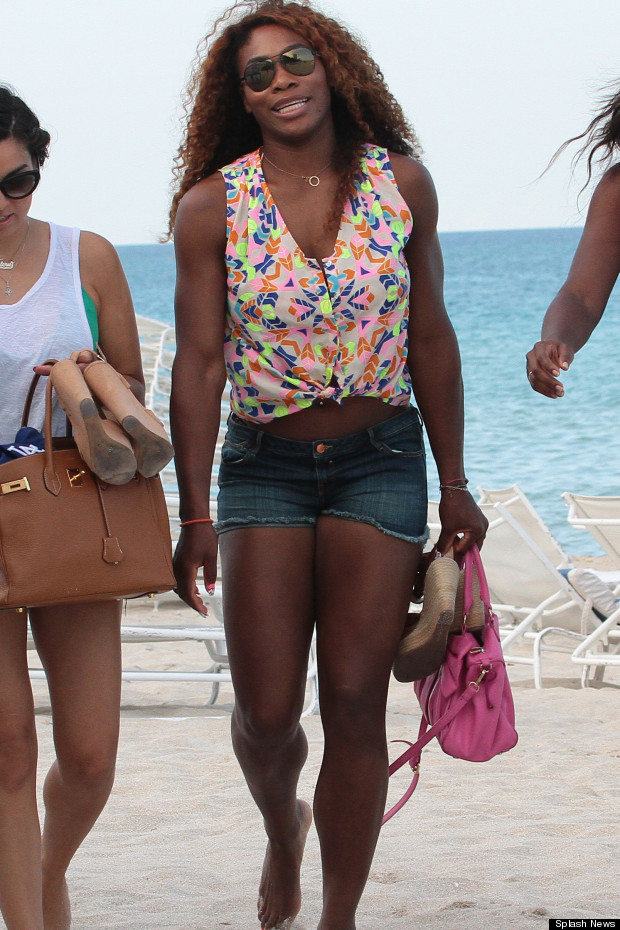 SUBSCRIBE AND FOLLOW
Get top stories and blog posts emailed to me each day. Newsletters may offer personalized content or advertisements.
Learn more