Forget Fuse News - Alexa Chung is still the stateside gal bringing us the most up to date fashion. To save us guessing what designer clobber she's rolling out this week Alexa - the little gem - has listed it piece by piece on twitter especially. *Pens style notes*
Chung tweeted the following pic with the caption: "Today's Fuse News look. Brought to you by Christopher Kane, Topshop and crossprocess app...."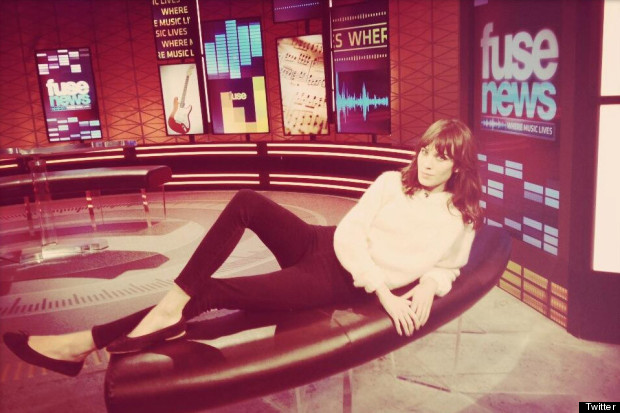 Ladies - that's how to do the chic white shirt and skinny jeans look. She's totally got our back and not just because it's International Women's Day.
For more Alexa style, take a look at our gallery below - ok so the first couple we can forgive:
SUBSCRIBE AND FOLLOW
Get top stories and blog posts emailed to me each day. Newsletters may offer personalized content or advertisements.
Learn more