Question: Is white the best colour to wear when you've got a burgeoning bump (and behind)? Answer: Probs not.
But Kim Kardashian insists otherwise, as she was spotted filming for the latest series of her reality TV show in an unforgiving clingy white skirt paired with a tucked-in nude blouse.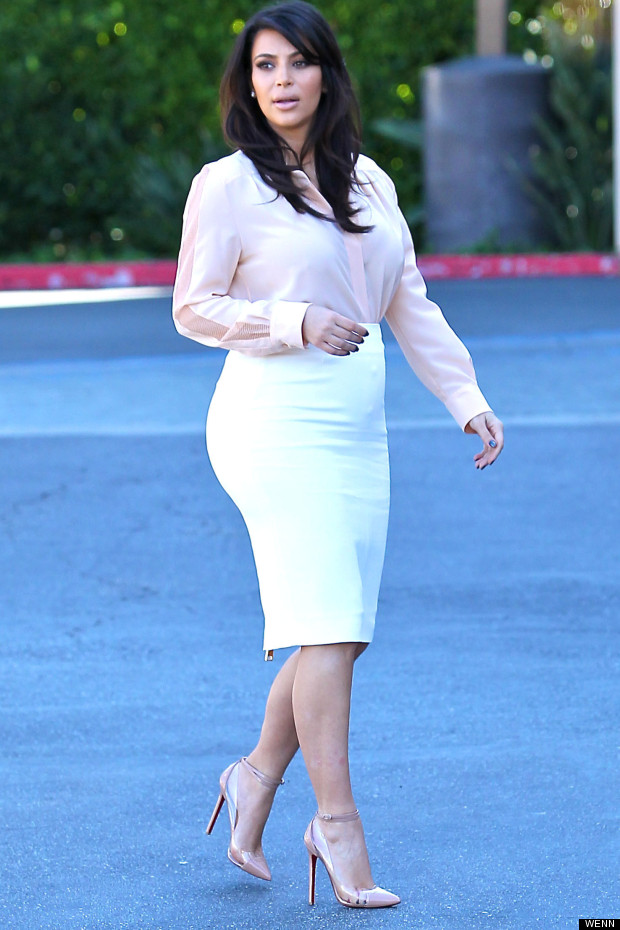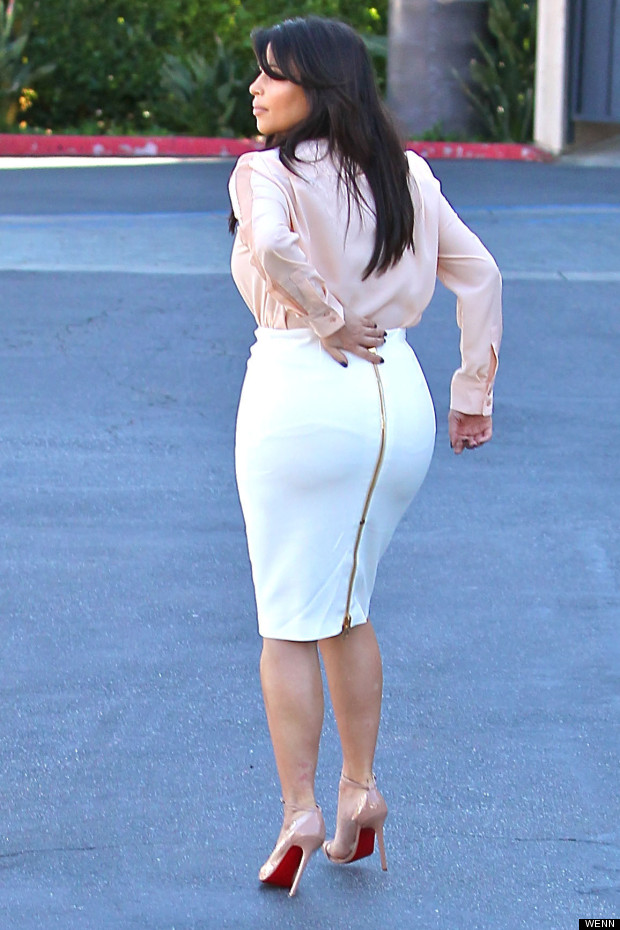 We thought she might have learned the white lesson when she stepped out in that tight suit that she was pretty much universally slated for. But Kim's got a style and she's sticking to it.
What do you think of her maternity looks so far?
See more KK here:
SUBSCRIBE TO & FOLLOW UK STYLE