What better way to remind everyone that you're the newest ambassador of a certain luxury skincare line than dressing head to toe in the brand's signature colours?!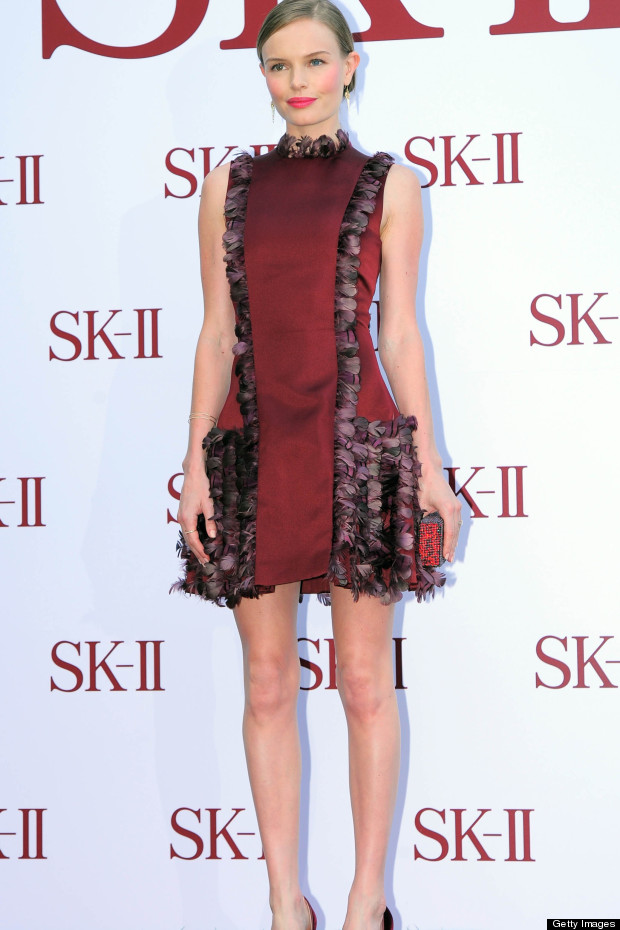 Kate Bosworth made sure she was on-brand from head to berry red velvet pumped toe in a frou frou Christopher Kane frock bedecked with feathers, matching clutch and make-up shades for a launch event in Seoul.
Flawless, yes. Beautiful, hell yes, but there is such a thing as too much of a good thing, Kate.
The human equivalent of a pot of Essential Power Rich Cream, you're looking at it.
For more frills and flounce, shop our pick of the best designs below:
SUBSCRIBE TO & FOLLOW UK STYLE