So, you've got your dress, your veil, your shoes. The bridesmaids are sorted and your husband-to-be assures you he'll look sharp. Your mother has her outfit ready and your friends have all promised they absolutely will not wear white.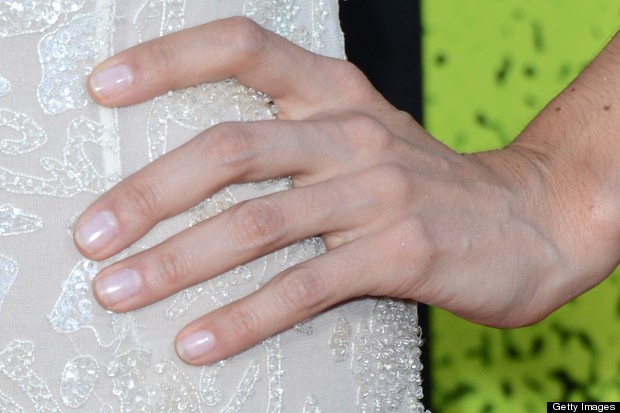 When it gets to this stage in big day preparations, there's only one thing left to do: beauty. And when it comes to your wedding day manicure it's better to make a polish decision sooner rather than later.
The classic option is French, but there are a number of perfect pastels on the market for traditional brides who want a bit of colour. Essie and Maybelline, in particular, have beautifully soft shades for brides.
Michelle Humphrey - Maybelline New York nail expert and manicure genius - says when it comes to colour, brides should aim for something "chic and feminine".
"Most brides will obtain this by opting for either a neutral or classic French option," she says. "The more daring bride could wear a colour to coordinate with the wedding colour scheme, i.e. flowers, make up, bridesmaid dresses."
"Every woman should feel a million dollars on her wedding day, so hands and nails shouldn't go a miss. Some brides don't realise how much of a focus they can be. Guests will be looking at your hands all day (especially the left one!)."
When it comes to shape Humphrey says the tip should mirror the cuticle. "I recommend using a crystal file to shape the nails as this avoids snagging the nail plate," she says. " Nails look their best when they are a medium to shorter length. The Dolly Parton look for your wedding day is a definite no."
STILL DECIDING ON YOU NAIL COLOUR? Take a flick through these gorgeous polishes:
SUBSCRIBE TO & FOLLOW UK STYLE