Um, someone may need to hand Rihanna a dictionary so she can look up the correct definition of "sophisticated". The singer took to Instagram on Monday to share a snap of herself. But before you start thinking, "And what? There's nothing new about that," RiRi shocked us all by donning more clothes than usual in her latest retro filtered selfie.
Ri posted the snap for her 76,00000 (yikes!) followers to see along with the caption, "#sophisticated". This spurred Team MyDaily to question exactly what about a t-shirt and bed sheet tied round her head was sophisticated...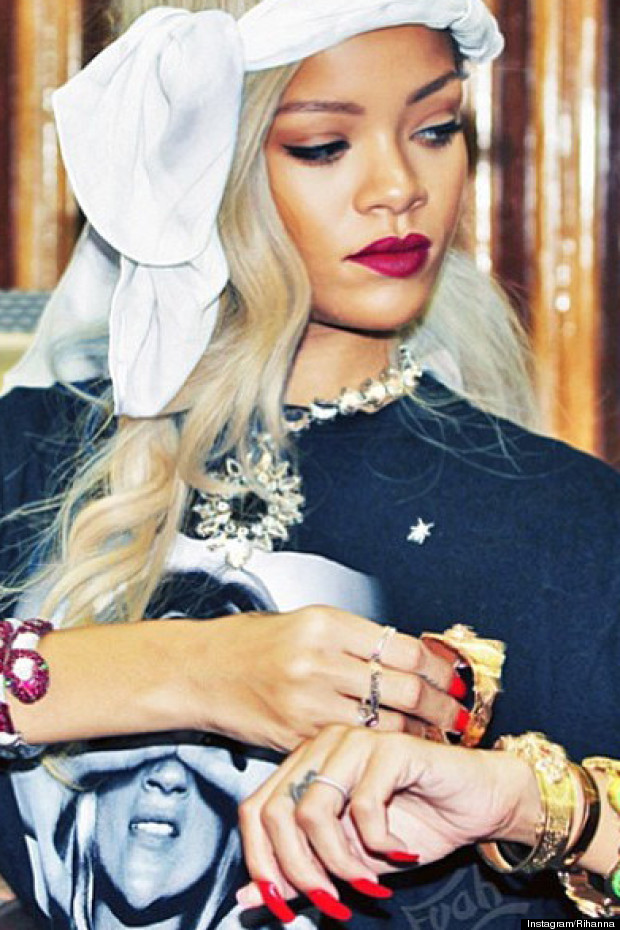 Perhaps she was referring to the ridiculous amont of bling-age she was rocking? Although, considering the selfie shots we're all too used to seeing on the 25-year-old's Instagram feed, (little to no clothes, smoking suspicious looking ciggies etc. etc.) we guess this is a little more, er, demure.
For more of our favourite celebrity Instagram pics check out the gallery below... And watch out for the one with Sponge Bob Square Pants licking Cara Delevingne's stomach. Yes we did actually just say that:
SUBSCRIBE TO & FOLLOW UK STYLE