What? Britney's come a long way in the style charts and, for The X Factor USA final press conference, she showed off another cute look in a black pencil dress with a chain-link gold necklace. We've just got a couple of requests for Ms Spears, however: please stop wearing ankle-strap heels, they're not for the short-legged; please stop pulling that Creature Comforts 'camera face'; and please find a new pose other than 'feet together and both hands behind back'.
Where? The X Factor USA final press conference, LA, 17 December.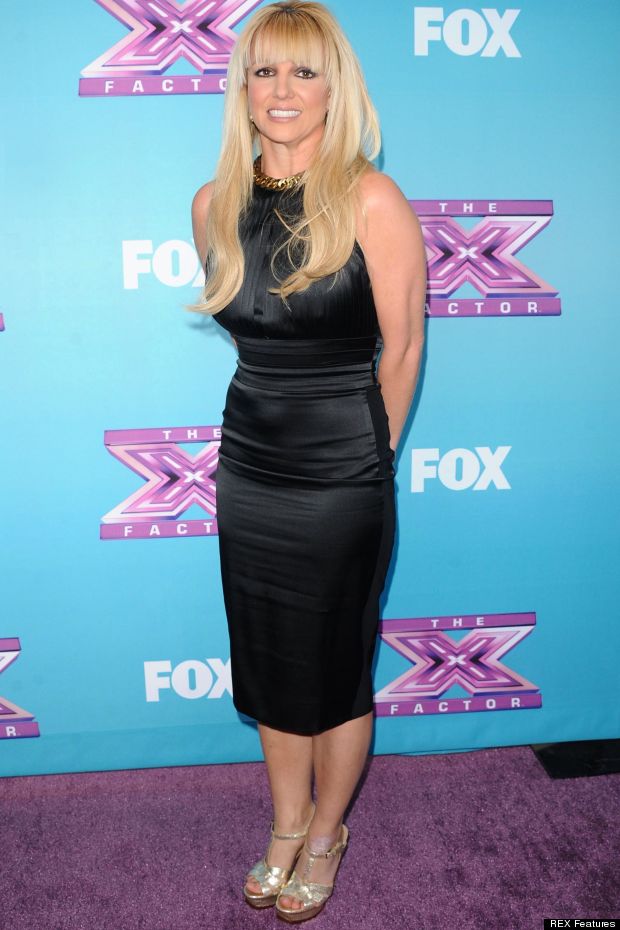 Verdict? We think this dress is a success, but a sleek pair of peep-toes would have lengthened those limbs...
More Britney pics coming up:
SUBSCRIBE AND FOLLOW
Get top stories and blog posts emailed to me each day. Newsletters may offer personalized content or advertisements.
Learn more