Emma Stone and Andrew Garfield aka Gwen Stacy and Peter Parker are SO a real couple - look how sweet they are together.
The relationship - two years and going strong - has bloomed amidst working together on the latest Spider-Man franchise The Amazing Spider-Man 2. The on-set strolls and smiles, the twinkly lights - the vibe is all romantic and fresh. Cute!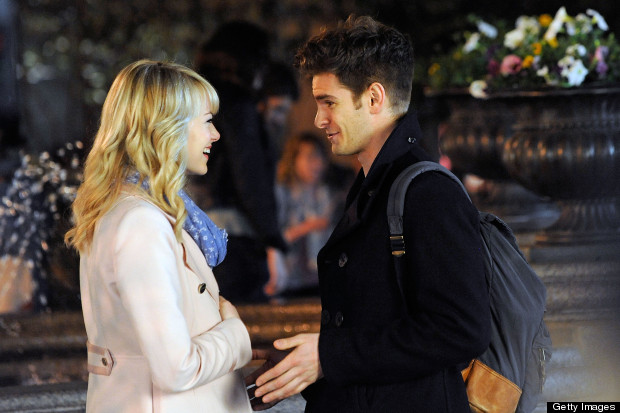 Emma's pretty pastel button-down coat was perfect for a little on AND off-set romancing with her man.
Here's a gorgeous gallery of luxe lightweight spring coats to shop a la Stone:
SUBSCRIBE AND FOLLOW
Get top stories and blog posts emailed to me each day. Newsletters may offer personalized content or advertisements.
Learn more