David Beckham announced his return to London today, by posting these photos (possibly the best we've ever seen of Becks) on his Facebook page today.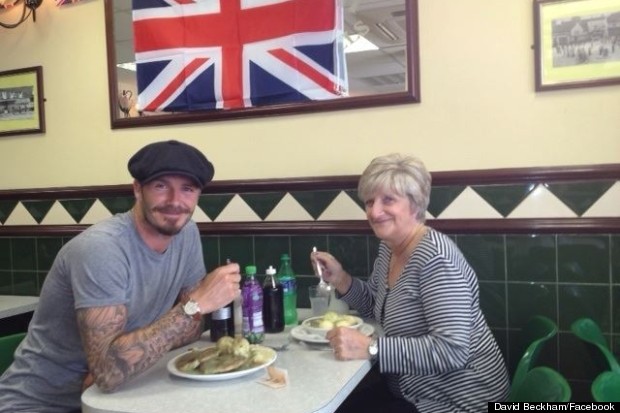 First stop was a trip to the pie and mash shop with his Mum, where they enjoyed lunch together at the Union Jack table. He posted the picture with the caption, "As I'm sure you would have expected, I had a pie and mash lunch today with my mum. There is nothing better".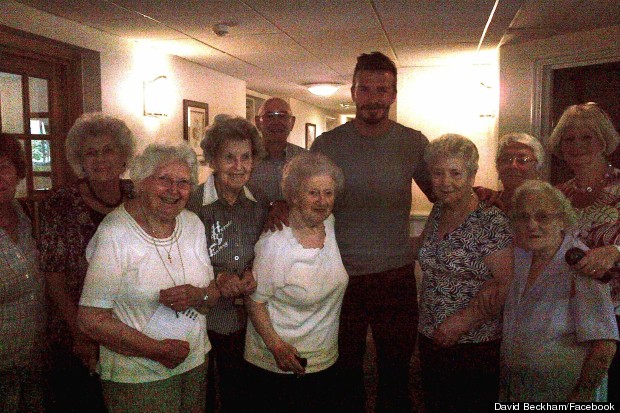 Next up was a "surprise visit" to Granny Beckham. We're not 100VIRTUAL-hpGallery-229084%
SUBSCRIBE AND FOLLOW
Get top stories and blog posts emailed to me each day. Newsletters may offer personalized content or advertisements.
Learn more