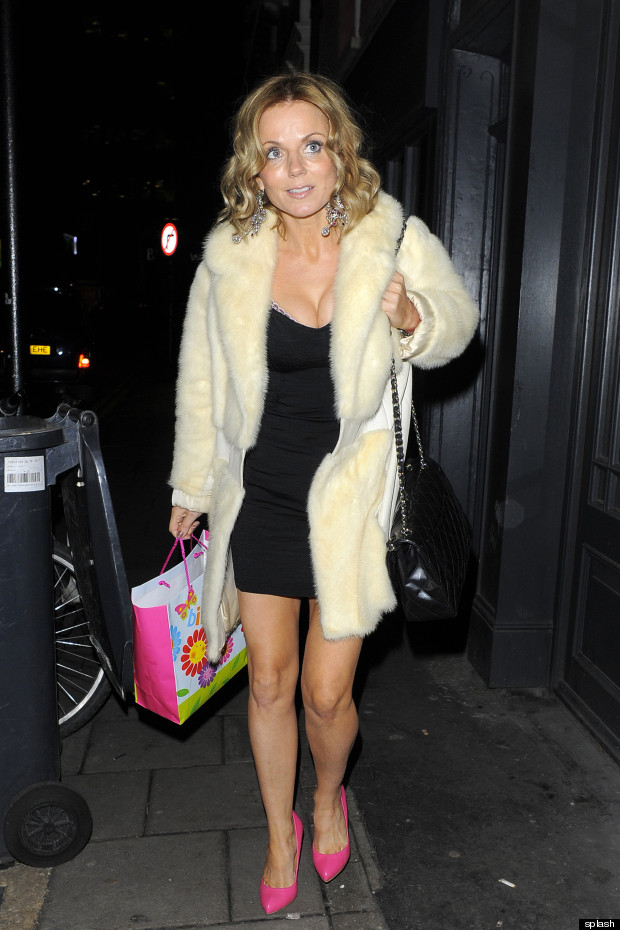 What: Flouting the biggest rule in the style book, Geri Halliwell did a spot of party-hopping in London last night, and showed off a very ample cleavage, as well as sporting a thigh-rise hemline. The look was topped off with a (Pat Butcher-esque?) cream fur coat, and the Spice Girl even managed to match her gift bag to her candy-heels. Ingenious.
Where: From Soho, to South East London.
Verdict? Less is more, but not literally, Geri... Although we must admit her figure looks amazing, right?
See more famous blondes here:
SUBSCRIBE AND FOLLOW
Get top stories and blog posts emailed to me each day. Newsletters may offer personalized content or advertisements.
Learn more