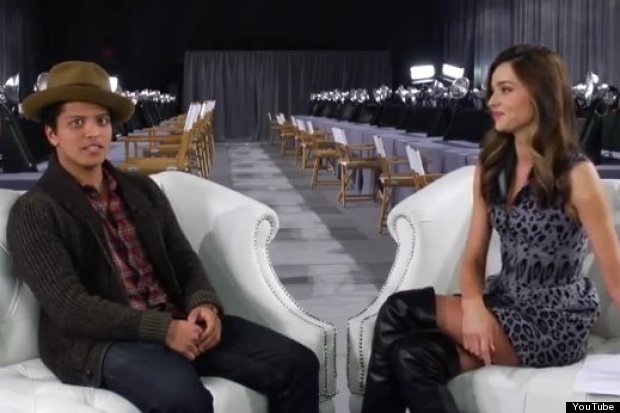 There's a lot of giggling, 'Um' moments, and resorting to talking about winks and dimples...
The upside? Miranda looks absolutely fabulous in an animal-print dress and seriously sexy over-knee boots. But does this distract enough from the terrible interviewing skills? Watch the video below and then decide...
Envy-inducing pics coming up:
SUBSCRIBE AND FOLLOW
Get top stories and blog posts emailed to me each day. Newsletters may offer personalized content or advertisements.
Learn more