Judging by the Vogue Paris October cover, we're guessing that Emmanuelle Alt is a George Michael fan. Either that, or he's planning on making a comeback for Christmas.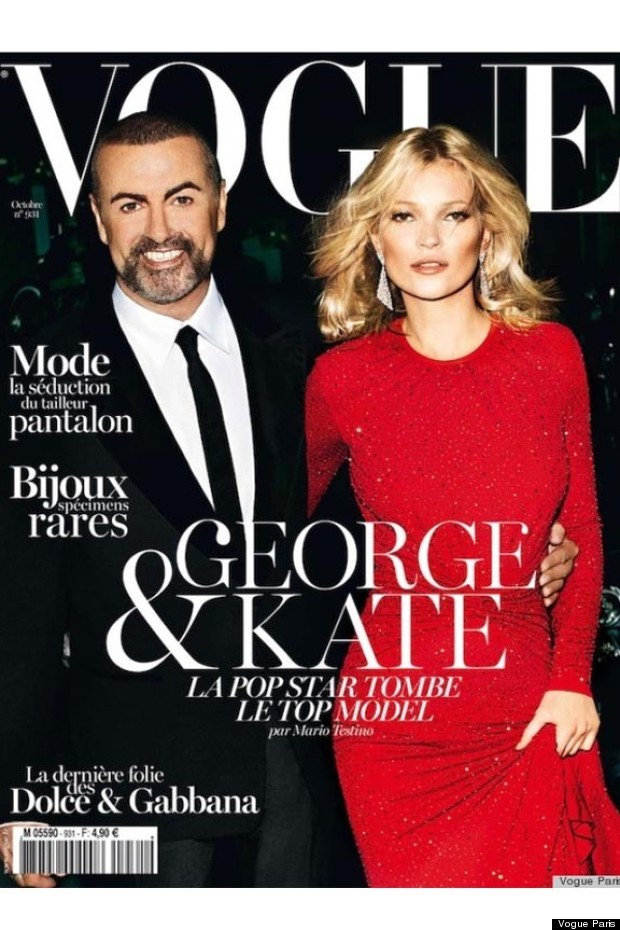 His appearance in the new issue is actually due to both of the above. Editor Alt writes, "George Michael is an idol. From the happy-go-lucky days of Wham! to the steamy Faith-era leather bomber, and supermodel-packed video for Freedom, the British pop star's irresistible velvet tones make him something of a phoenix".
He also asked Kate Moss to feature in his latest music video for White Light, and so the magazine paid tribute to the pair by choosing to shoot both of them for the cover.
As for the photoshoot itself, Michael and Moss were shot by Mario Testino. George looks suitably suited, booted and very groomed, while Kate looks her stunning self in a sparkling, scarlet gown. And our favourite photo? It has to be this: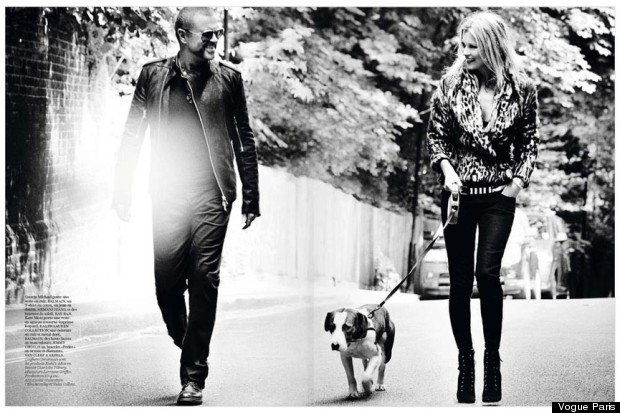 Perhaps they'll do a duet next.
Let us know how you rate the latest Vogue Paris cover and to see more from the new issue, visit en.vogue.fr
For more of Ms. Moss, take a look at her style evolution below:
SUBSCRIBE AND FOLLOW
Get top stories and blog posts emailed to me each day. Newsletters may offer personalized content or advertisements.
Learn more