In total contrast to Miranda Kerr's sleek airport chic, Rita Ora added some humour to her travelling style as she arrived at Paris' Charles de Gaulle Airport wearing a pair of 'Boom' and 'Pow'-print trousers (you know, the kind you see when a cartoon character gets knocked out). We're surprised she hasn't got tweetie birds circling around her head.
The singer teamed her loose-fit trews with an even looser-fit basketball-inspired shirt.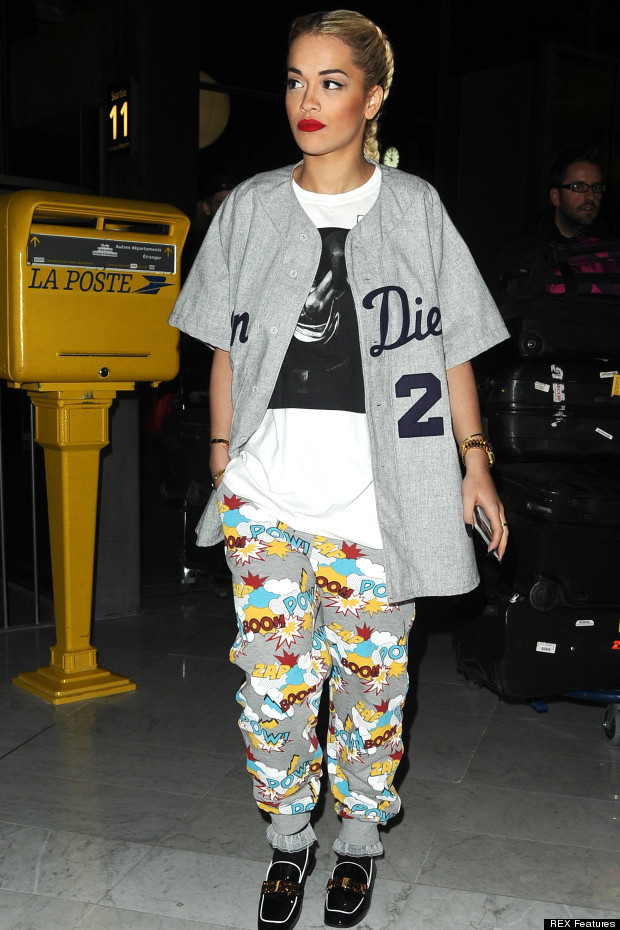 Not very ladylike, but the fact she doesn't really care is kinda cool (maybe).
See Rita's style evolution here:
SUBSCRIBE AND FOLLOW
Get top stories and blog posts emailed to me each day. Newsletters may offer personalized content or advertisements.
Learn more