Kate Hudson was oozing glamour at the Breast Cancer Foundation's Hot Pink Party at the Waldorf Astoria Hotel on Wednesday night. She looked ultra sleek in a long-sleeved black dress with a front split, accessorised with a chunky cuff and fabulous strong makeup.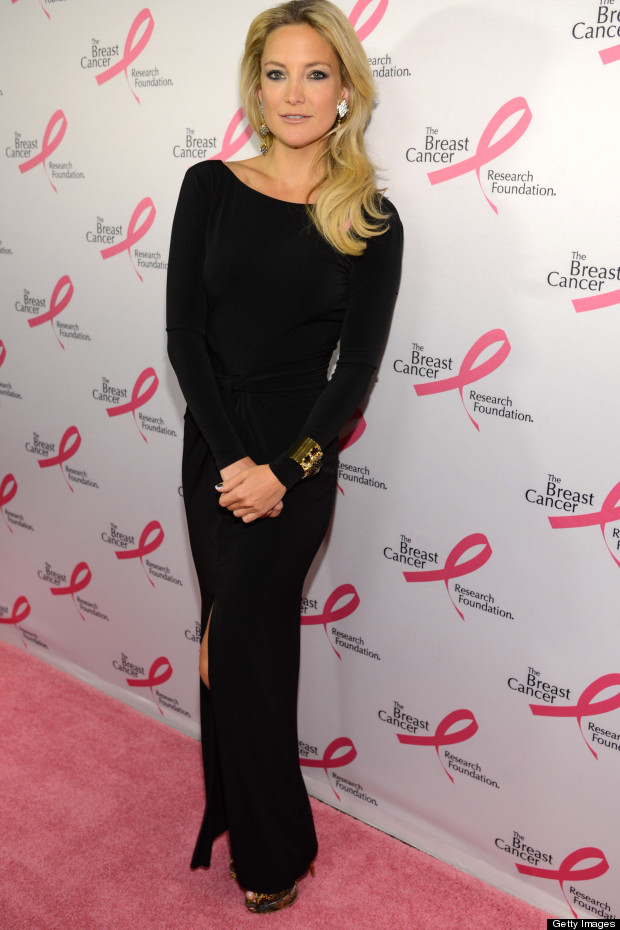 Kate was joined by Elizabeth Hurley who was on dazzling form in a super-sparkly all-over-sequinned gown that kinda left her looking like a mix between a brunette Barbie and the mermaid from Splash (in a good way?).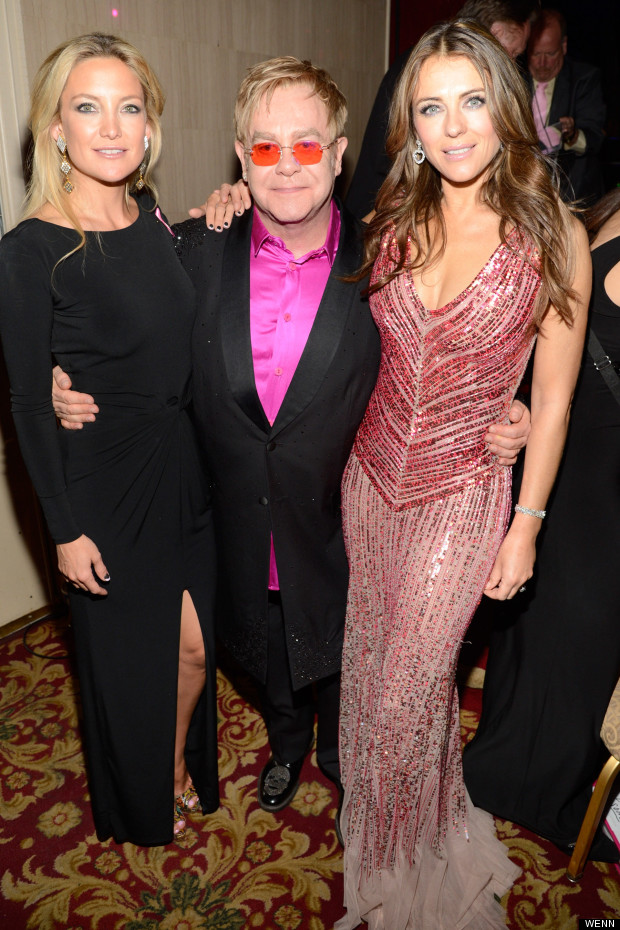 And, of course, we can't forget Elton sandwiching himself between the two lovely ladies, trying to steal back a bit of attention in his hot-pink look-at-me shirt.
Whose look do you prefer? Liz's shimmering chic or Kate's cool and sophisticated?
More good and bad Hurley moments here:
SUBSCRIBE TO & FOLLOW UK STYLE