Eva Longoria deserves a fashionable pat on the back. She wowed with her 'and THIS is how it's done' outfit at the She by Morton's grand opening in Las Vegas on Saturday.
With the cut-out trend proving itself to be oh-so popular with ALL the slebs, it's definitely a style set to be hanging around for a while... A bit like a bad smell. Although the cut-out is the ultimate opinion divider, we're sure it'll be hitting the red carpet hard after Eva's stylish success - even her shoes are cut-out - BUT let's not forget the mishaps that can be had with this fabric-splicing apparel.
The usually fabulous Jessica Biel and Diane Kruger have both been caught out experimenting with the cut-out. Scroll for the evidence: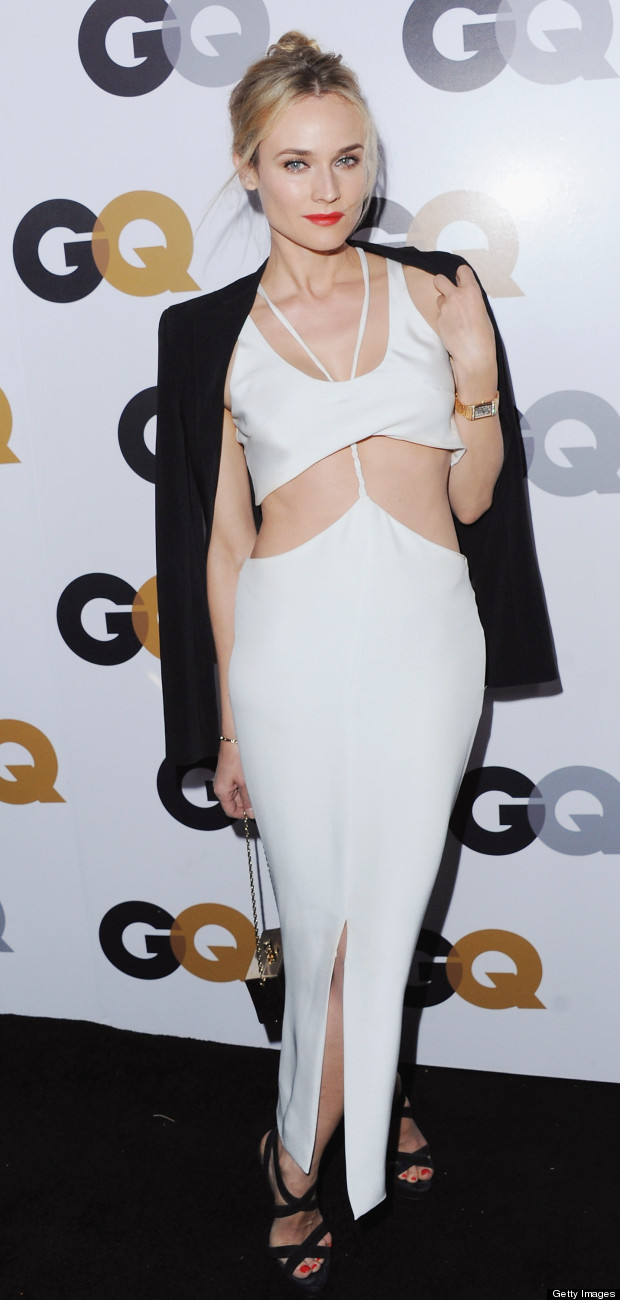 So - let's give a whole heap of credit where it's due and give Eva a massive round of applause for mastering the look without looking like she got tangled up in the clothes horse.
Nail the trends this season with our round-up of Spring/Summer's best buys. You can't got wrong with these wardrobe essentials:
SUBSCRIBE TO & FOLLOW UK STYLE