Who? Casual Joes: Eva Mendes and Ryan Gosling.
What? They are one of the hottest Hollywood couples around (yep, Gosling still has us hot under the collar) and they can dress down, walk the hound, shift some hefty boxes and all the while pull off quirky-cool. Eva wore a casual stripy jumper with a pair of print harem trousers, shades and a pair of wedge ankle boots. Her hair was swept back into a wavy ponytail and readers brace yourself, because it would appear that she's wearing a SCRUNCHY. Yes, she's bringing them back.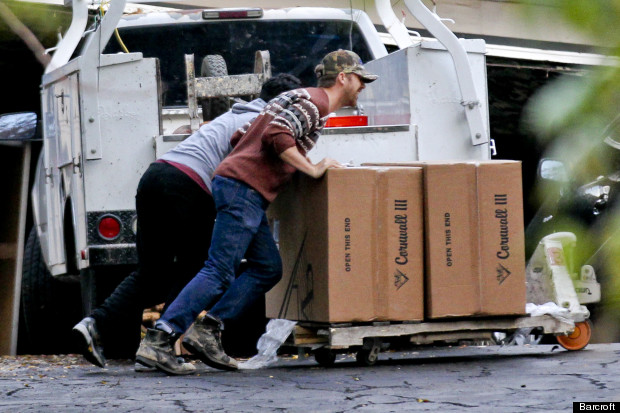 Where? Gosling's gaff, Studio City, California.
Verdict? We love these movers and shakers. Even Ryan has jumped on the Christmas jumper band wagon early (we're not the only ones). What do you think, can they pull off casual attire?
Love this lady's signature do? Here's a glimpse of celebrity brunettes below:
SUBSCRIBE TO & FOLLOW UK STYLE