Stacy Keibler is the latest celeb to flaunt her bikini-clad assets on Twitter - all in the name of solidarity with the current Israel/Palestine crisis.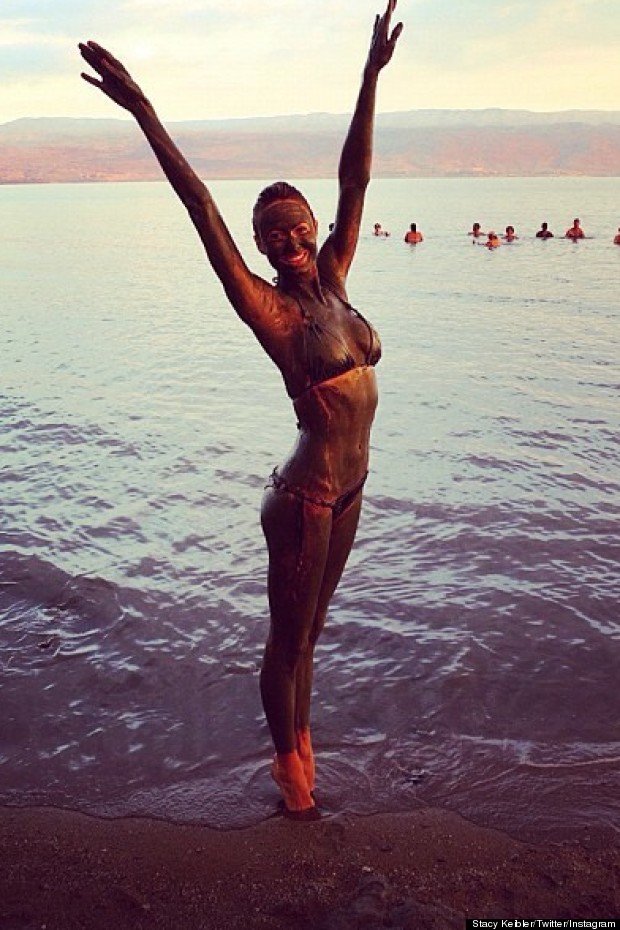 The gorgeous model, former wrestler and George Clooney's paramour posted a pic of her enviable bikini body covered in Dead Sea mud (and still looking better than we do after hours of makeup application) to her Instagram account, tweeting:
"Love that I got to take a dip in the Dead Sea before I left. It's unfortunate what is going on there now :("
Hmmm... kind of reminds us of this shot of Bar Refaeli covered in Dead Sea mud, which is known for its numerous therapeutic powers (although we're not sold on it making us look like Stacy or Bar, but we're willing to give it a go).
Now, we have to ask: Which model looks better wearing mud?
More amazing celeb bikini bodies below:
SUBSCRIBE TO & FOLLOW UK STYLE