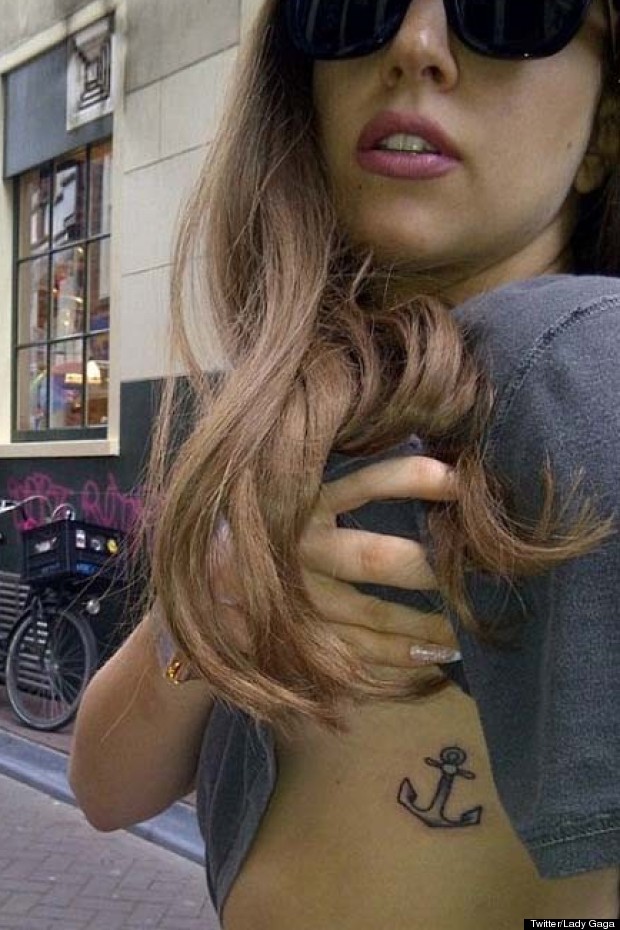 What? Gaga took to twitter to reveal her latest tattoo, placed in the side rib-cage, almost under-boob area that could easily be NSFW if located an inch or two higher. She shared the image with the slightly cryptic caption below:
Where? Judging by the rest of her twitter feed, Finland or possibly Denmark
Verdict? Frankly, we were expecting something a little more OTT from the singer. A pirate, perhaps?
Let us know how you rate Gaga's latest ink and see more celebrity tattoos in the gallery below:
Boris Johnson had a few words to say about Gaga over the weekend. Watch him in the video below:
SUBSCRIBE AND FOLLOW
Get top stories and blog posts emailed to me each day. Newsletters may offer personalized content or advertisements.
Learn more